Lover's Leap, St. Elizabeth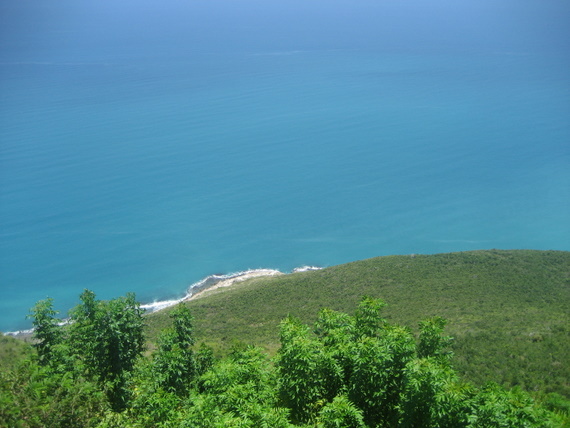 The view from Lover's Leap, St. Elizabeth
Lover's Leap in St. Elizabeth is a 1,700 foot-high cliff overlooking the Caribbean Sea- it gets its name from a story in which two slaves were reputed to have jumped to their death rather than be separated. Today, Lover's Leap offers visitors a breathtaking view of miles of Jamaica's south coast.

The visitors centre features a bar and restaurant which serves serves good food (but don't be in a hurry) and houses a mini-museum with a few "old-time" Jamaican artifacts and photographs. Tours are available, and there is a functioning light house immediately adjacent to the property as well.
Definitely worth a visit if you're anywhere nearby, and it is an easy and scenic half-hour drive from either Treasure Beach to the west or the Gutters turn-off at the bottom of Spur Tree Hill to the north.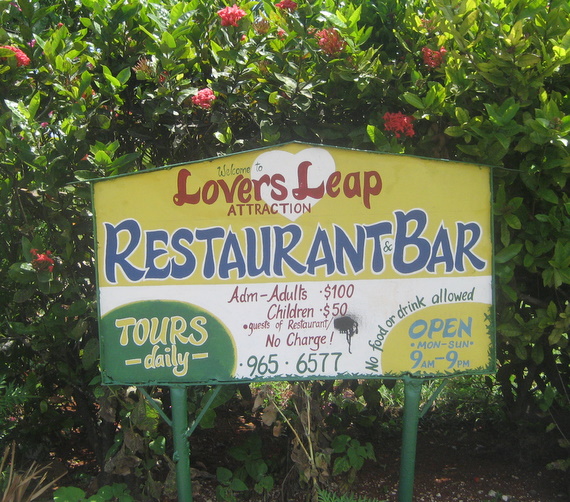 Welcome!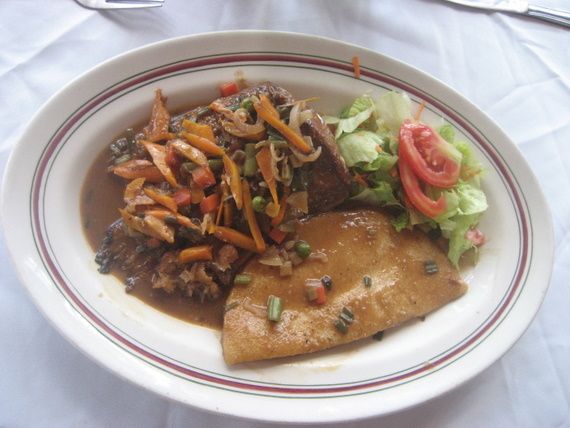 Lunch- a brown stew Irish Snapper!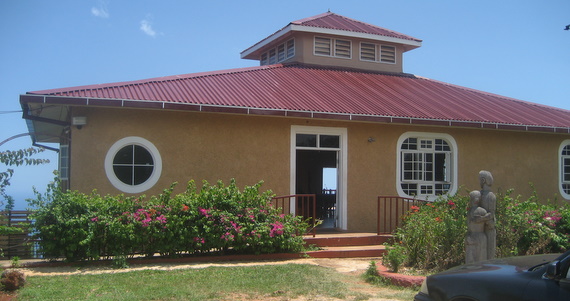 The visitors centre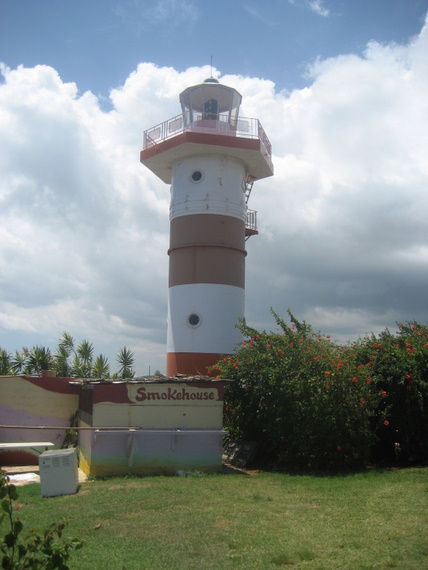 The light house at Lover's Leap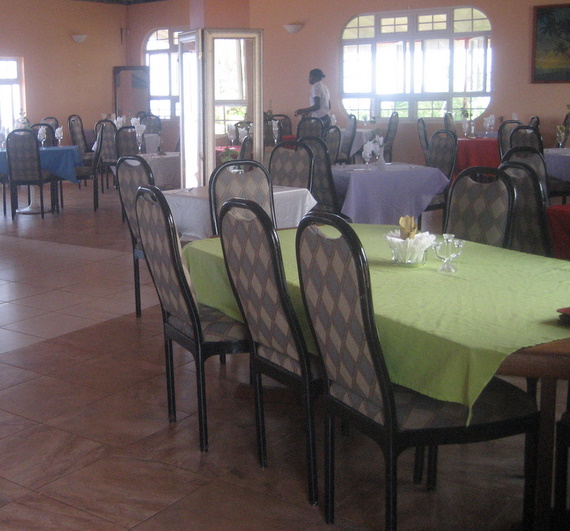 The dining room at Lover's Leap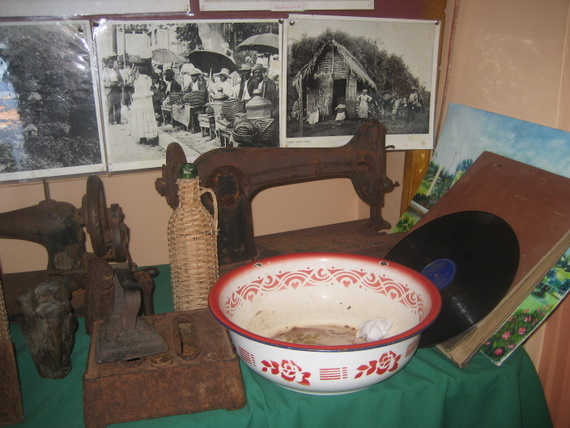 Relics from the past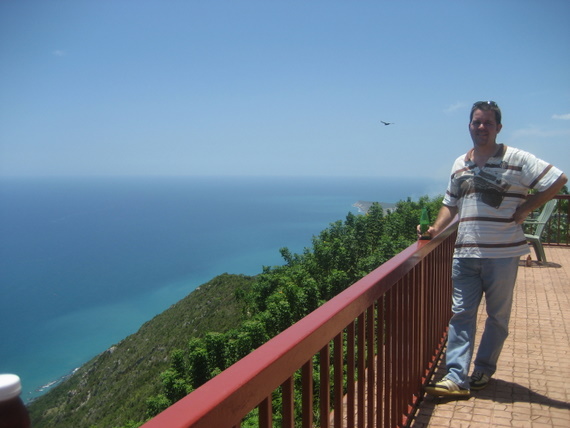 The balcony at the visitors centre