KOTE Closing Party Features Music 2 Dance 2 + Urban Poster Collection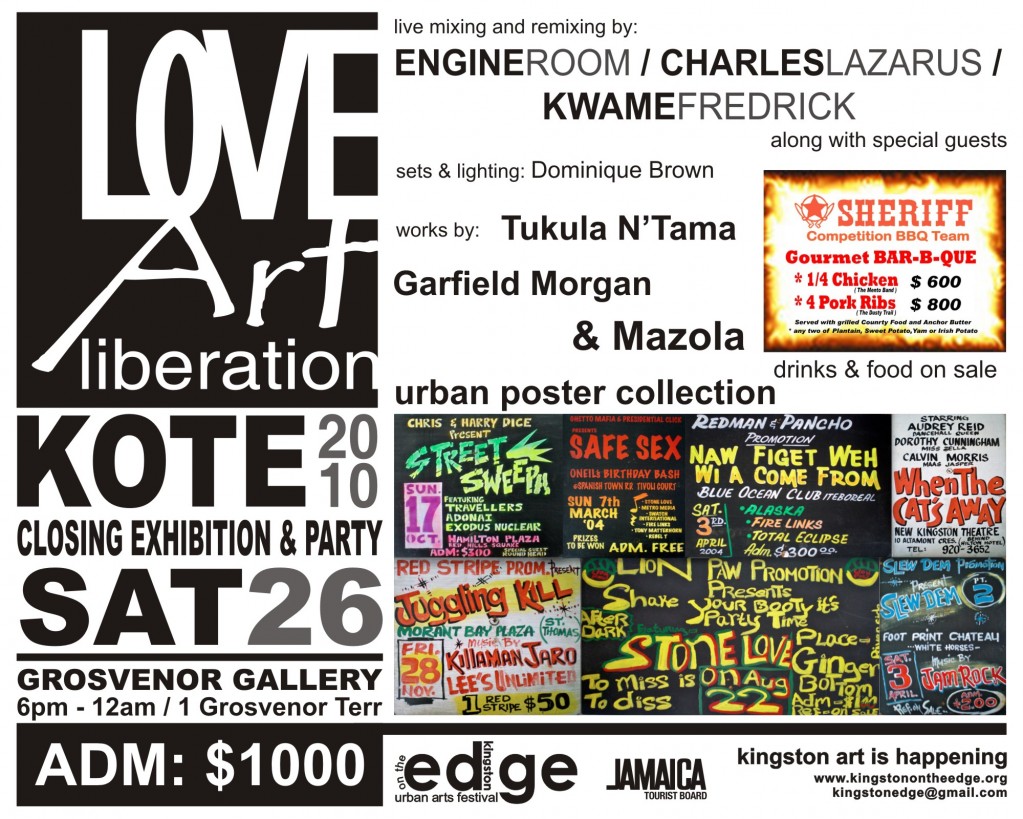 KOTE 2010 ends this Saturday, June 26 with a closing party at Grosvenor Galleries which will feature an eclectic mix of music + art.
The party will feature "music 2 to dance 2" and art works by Tukula N'Tama, Garfield Morgan and Mazola plus a never before seen urban poster collection curated by Douglas Reid.
Live mixing and remixing by Engineroom, Charles Lazarus, and Kwame Frederick.
Set and lighting by Dominique Brown.
Come out and celebrate the closing of another great KOTE!