February is Reggae Month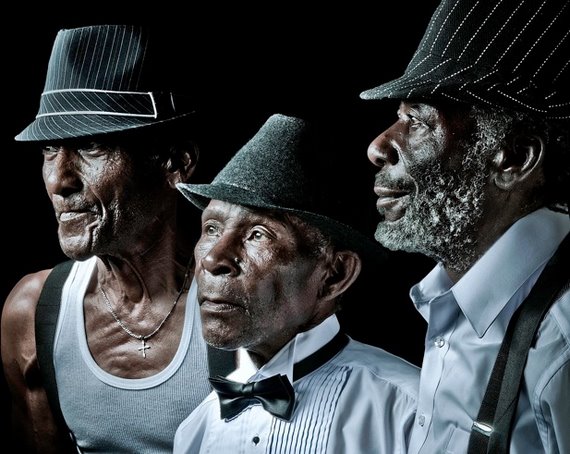 For more on the Jolly Boys see The Jolly Boys launch new modern mento sound
February is Reggae Month.
The theme for this year is 'From the Root, to the World'.
The weekly concerts started last year are back every Wednesday during February at the Edna Manley College of the Performing Arts. The concerts will feature a mix of our pioneers, along with some of our contemporary artistes and musicians and will include Classical, Folk, Ska, Rocksteady, Dub, Dub Poetry and Rockers, ending with Dancehall and alternative musical forms.

In addition to the Praise and Worship Service at Swallowfield Chapel on the 6th of February, the line-up each Wednesday includes a Gospel segment.
On Saturday 26 February, the JaRIA Honour Awards will be held.
Other endorsed events taking place during Reggae Month include the JCDC Bob Marley Symposia from February 1st – 4th; the One Love Reggae Series, every Tuesday in Negril; The Trench Town Festival from February 3rd – 5th; the 19th Annual Bob Marley Birthday Bash at his Mausoleum in St. Ann on February 6th; Fi Wi Sinting at Somerset Falls on February 20th; and Tribute to the 'King, Crown Prince & Cool Ruler' at the Police Officer's Club, produced and staged by the Jamaica Association of Vintage Artistes and affiliates (JAVAA); and Irie fm's Tribute to Peter Tosh on February 27th at Belmont Academy, Westmoreland.
Part of this month's activities being staged by JARIA and the Ministry of Culture is JaRIA's awareness and advocacy campaign,  "SAVE THE MUSIC".
The campaign is concerned with:
a. Putting in place legislative and institutional measures necessary to bring about the end of payola practices in all forms of media
b. Bringing about the necessary amendments to the Noise Abatement Act to preserve local nightlife culture and foster the growth of licensed, purpose-built entertainment spaces
c. Re-asserting the importance of respecting the artists' legal right of attribution for musical works as used in public places and by mass media
d. Bringing back the playlist as an integral part of radio station practice and procedure
e. Increasing music education in schools and facilitate the preservation of local musical forms
The Jamaica Tourist Board, JAMPRO, Red Stripe, RJR Group, Irie and Zip fm are the main Reggae Month sponsors.