Crimson Heart Replica Hustlin' for Haiti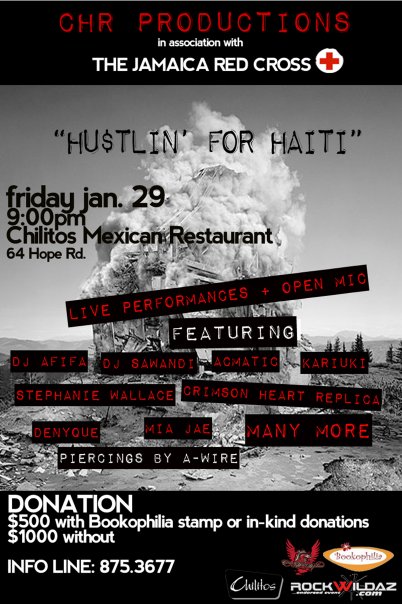 This live music event is being staged as a call to action for citizens of Jamaica and music fans at large to assist in the recovery efforts in Haiti. The event will facilitate the collection of in- kind and cash donations to be handed over to the Red Cross to support their efforts in Haiti.
"Hustlin' for Haiti" is produced by CHR Productions, in collaboration with Chilitos Mexican Restaurant and Bookophilia.
On facebook .
See Yardedge interview: 2 Minutes with Crimson Heart Replica