The Jamaican Folk Singers Presents its 2013 Concert Season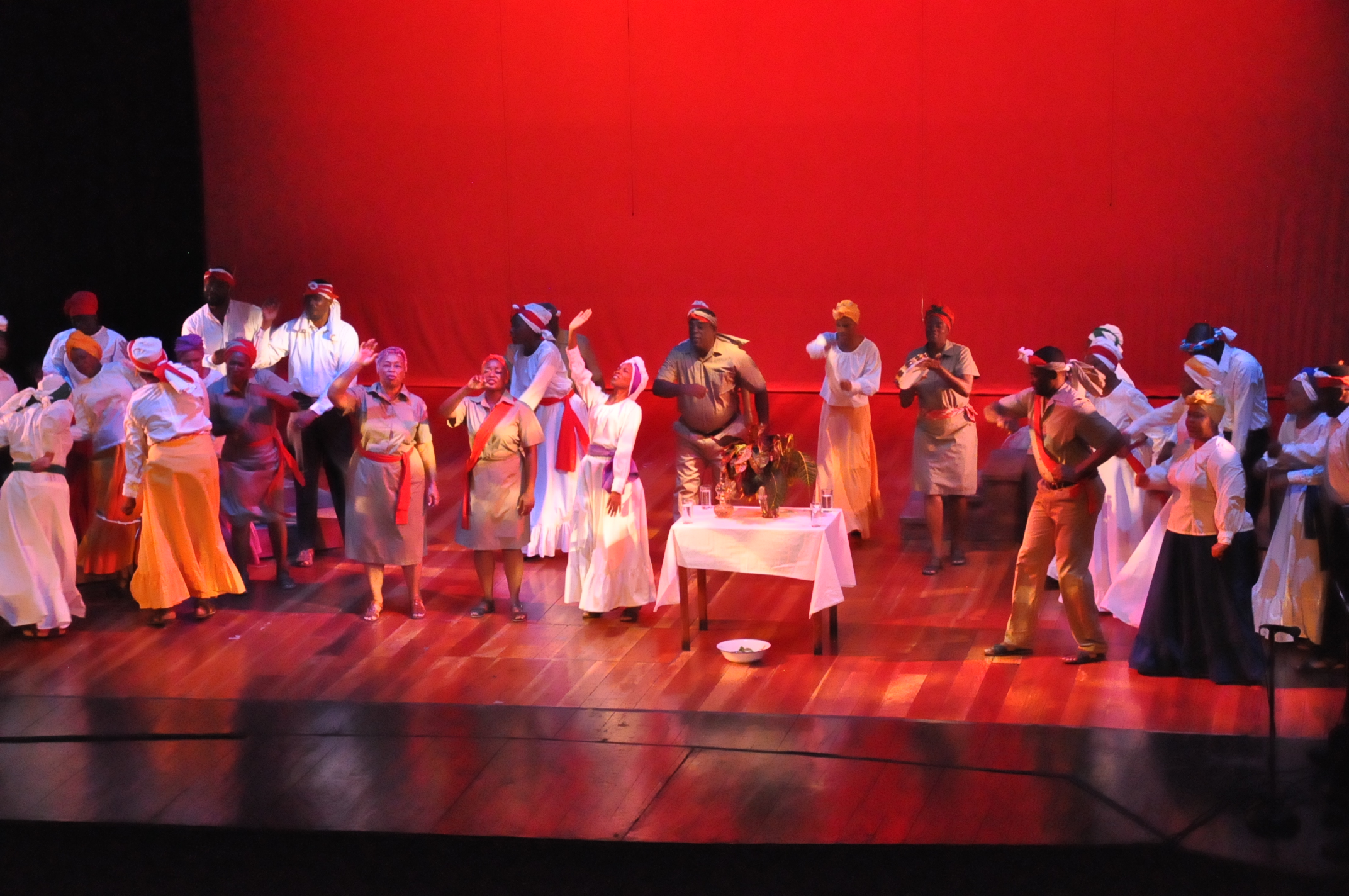 The Jamaican Folk Singers presents its 2013 Concert Season at The Little Theatre, Tom Redcam Avenue – Friday, September 13 to Sunday, September 15, 2013.
It's entertainment for the entire family!
Join the Jamaican Folk Singers as they pay tribute to their founder, Dr. Olive Lewin, in Tribute and Celebration.
Patrons will be treated to the excitement of children's games and the life lessons to be learned through the playing of the games and will also experience the drama of court proceedings where all matters are addressed – no exceptions!
The Jamaican Folk Singers, which was founded in 1967 by Dr. Olive Lewin, has strived through the years to remain true to its mission, which includes unearthing and exposing the beauty and artistic worth of Jamaica's folk music heritage. It has been 45 years of overcoming challenges and helping to keep alive the folk foundations of Jamaica's music, being a bridge between the senior citizens who have nurtured the values and lore of old Jamaica and the youth who are the hope and architects of tomorrow.
The Jamaican Folk Singers began as a group of friends who were invited by Olive Lewin to share her enthusiasm for Jamaica's folk music, which developed with her experience in collecting and researching Jamaica's folk music. From the group's first public performance until now, there is focus on maintaining respect for our traditions and for the people who have kept them alive.
With a repertoire of over 200 songs arranged by Dr. Olive Lewin, the group has sung to enthusiastic audiences in Jamaica and several other countries including Martinique, Barbados, Cuba, Mexico, USA, Germany, Canada, Great Britain, South Africa, Trinidad and Tobago and Argentina.
Over the years, the group has arranged Island tours – giving free performances in markets, schools, church halls and town centres across the island. These tours have been referred to by members as some of the most rewarding experiences – being welcomed by Jamaicans in the nooks and crannies of the island.
The 2013 Concert Season presents another opportunity for the group to use Jamaica's folk music and its messages to uplift Jamaica whilst highlighting some of the values of "old Jamaica", with the music encouraging respect and understanding among people of different backgrounds.
The Season is scheduled for September 13 to 15 at The Little Theatre, with shows on Friday and Saturday at 8pm and Sunday at 6pm. Tickets are available at The Little Theatre, Tom Redcam Avenue; Music Mart, South Avenue and Monarch Pharmacy, Sovereign Centre.
The Jamaican Folk Singers operates with a belief that music greatly helped our forefathers cope with the realities of their harsh living conditions without becoming excessively bitter, and believe that today it can continue to bring and hold people together.
Join the Jamaican Folk Singers on the musical journey to keep alive the foundations of Jamaica's folk music culture.