On Managing Michael Sean Harris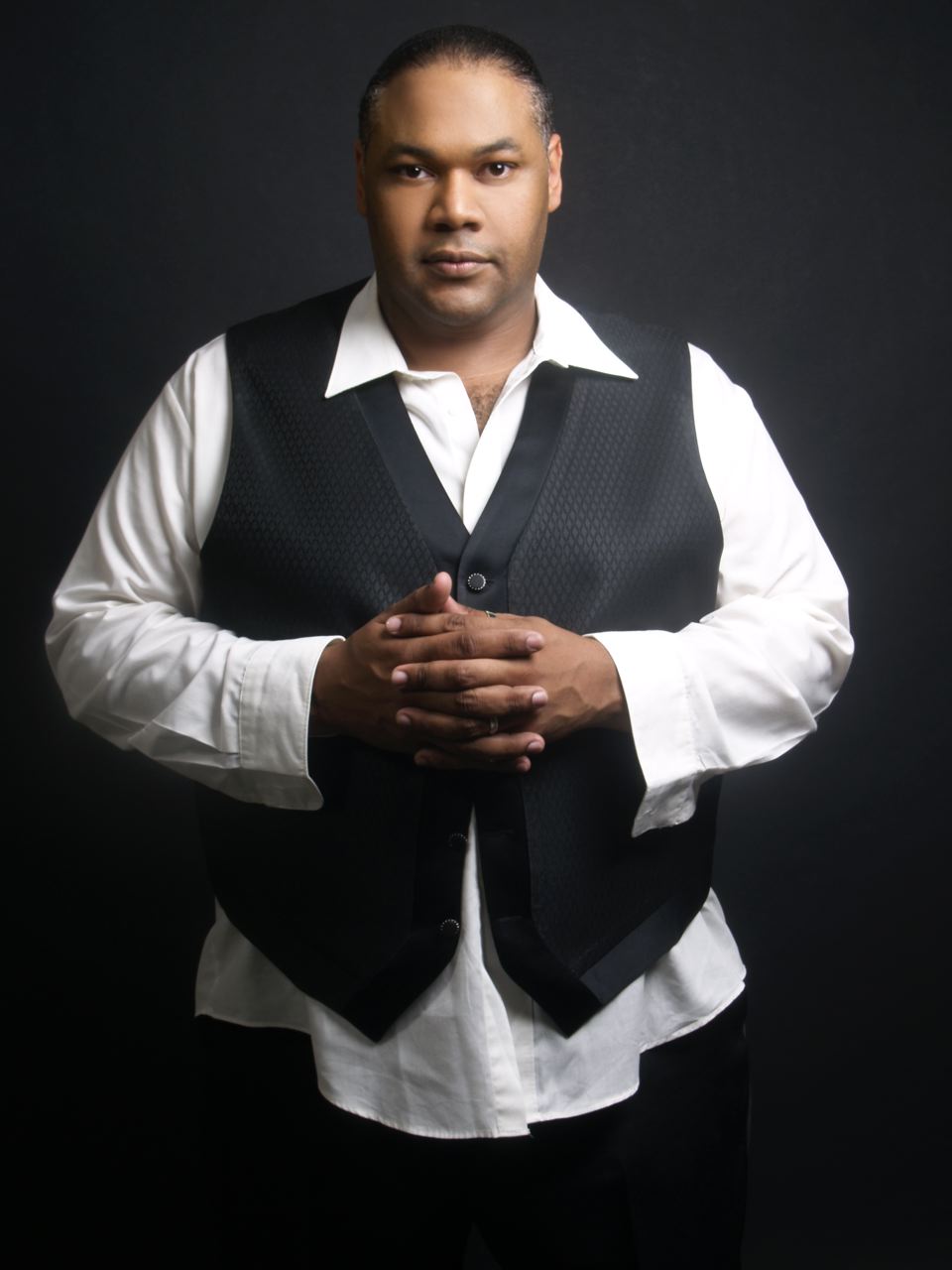 Part 1
YardEdge: Why are you an artist/musician?
Michael Sean: In the 1970's there were little known genetic experiments being done on children born every other quarter of the hour. I was born at 7:15- it was just my turn…ok, that's a lie -I was born one. The schools I attended were fairly strong in the arts as well. At Vaz Prep, I was in many choirs, percussion band, drama- we were singing all day in some way or other. Wolmer's Boys' was the same- the choir at the time was very strong, with Jeffrey Shields and then Lloyd Brian.
YardEdge: What's your earliest memory of making music?
Michael Sean: Singing along to country music and calypso with my father…maybe age 3 or 4.
YardEdge: How would you describe your work?
Michael Sean: Which aspect? (LOL) Managing Michael Sean Harris is a full time job. I perform, lecture, compose, coach, consult, do my own PR most times, bookings, publishing… It is intense and engaging. It's all music and the arts. I'd love to have a team doing most of this so I could just create and perform, but I'll keep doing everything until my situation changes.
YardEdge: How did you get started singing and writing?
Michael Sean: I have been singing since prep school, doing solos etc. While in High school I was given a keyboard as a Christmas gift- I started writing and composing then- I still have many of those early compositions on cassette. (My sister used to say every one of my early compositions sounded like depressed Chinese music- if you can imagine that- Sigh!)
In 6th form a group of us entered the drama festival with a piece written by Livingston White called 'Not Just a Nightmare'- I wrote the songs for it. Cathi Levy was a judge for the competition. After, she invited us all to join Little People and Teen Players Club- been singing and writing ever since. It eventually led to my doing a degree in music at Berklee College of Music in Boston.
YardEdge: Do you consider yourself more of a song writer or a performer?
Michael Sean: I think I'm equal parts- stirred, not shaken.
YardEdge: What other artists have influenced you and how?
Michael Sean: My earliest influences were ABBA and The Beatles…and of course country music- you can hear the Abba influence in the way some of my background vocals are arranged. Rai is also a big influence, artists like Khaled Ang others. Coldplay, Def leppard, Stryper, Robbie Nevil, Peter Gabriel, Sting , Enya, Third World, Bob Marley…the list goes on- you can hear it in my music.
YardEdge: What other interests do you have outside of creating art/music?
Michael Sean: I'm an actor as well- I've done quite a bit of theatre. I also have an interest in video production and editing and also some basic graphic design as I tend to wear many hats when it comes to getting my music 'out there'.
YardEdge: What inspires you to create/write music and how do you keep motivated when things get tough?
Michael Sean: Many things inspire me: people, situations, other songs, folk music, happiness, distress, love, anger. When things get tough- I have to tell myself that this is my dream, and if I am not supporting my own dream- no one else will. I really don't feel I have much of a choice anyway- this is what I feel I was born to do.
YardEdge: What do you enjoy and not enjoy about teaching?
Michael Sean: I enjoy sharing what I've learned either though experience or structured learning. I feel it's important to share and it's great when you can look at the people you're sharing with and tell that they are getting something from it. What I cannot deal with is when people who obviously should be doing something else- people who have no real love or exuberance for music or the arts, put themselves before me and waste my time. They will never 'get it' and it wastes the time of the others who have more than a passing interest in music.
YardEdge: Upcoming projects?
Michael Sean: Working on completing an album- I'm doing it independently so I'm taking my time. I'm also hoping to put finishing touches on another album for my creative partnership – Joy Mechanics. We already have one album of inspirational music out. I'm planning a show for the Phillip Sherlock Centre with my band and invited guests- it should be a really intimate vibe that will give me a chance to talk a little bit about the music and allow the audience to really hear the stuff- still looking for sponsors- but that won't stop me. I'm also going to be in the next production by father Holung and friends called 'YES!'.
YardEdge: How have you handled the business side of being an artist?
Michael Sean: I've had no choice but to. It certainly isn't easy…especially in Jamaica.
YardEdge: How would you describe the state of the Jamaican "music industry"?
Michael Sean: It's a bit more of a hussle than a real industry. I'd love to see some real structure. Regulations with teeth and organizations that actually do something. There's an American concept of 'the Good Ole Boys'- I have the impression it's not really unique to America.
YardEdge: Are you more of a fan of dance hall or reggae?
Michael Sean: I love them both. I love the innovative production and artists in dancehall and reggae done well is beyond compare.
LOOK OUT FOR PART 2 TO COME.
You can contact Michael Sean Harris via his website:
http://www.myspace.com/michaelseanharrismusic