'Lonely Soldier' Gregory Isaacs Dead at 59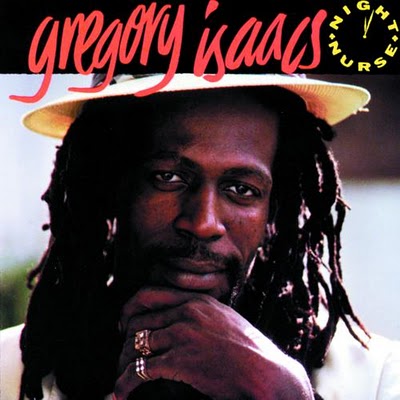 Gregory Isaacs — a legend in his own time, one of the most popular and versatile reggae singers of the late-Seventies, and the smooth-voiced dancehall crooner behind the genre's landmark 1982 LP Night Nurse — passed away yesterday at his London home following a year-long battle with lung cancer, the BBC reports. Isaacs was 59. "
Isaacs' wife Linda said, "Gregory was well loved by everyone, his fans and his family, and he worked really hard to make sure he delivered the music they loved and enjoyed. He will be greatly missed by his family and friends."

Over the course of his career — which spanned four decades — he released an estimated 500 albums within Jamaica, the UK and the U.S. Isaacs collaborated with reggae, dub and dancehall contemporary icons like Lee "Scratch" Perry, King Tubby, the late Sugar Minott, Freddie McGregor, the late Dennis Brown and Errol Holt.
After spending the Seventies building a reputation as both a top-notch roots reggae singer and a soulful "lovers rock"-style crooner, Isaacs recorded his world- renowned signature track Night Nurse at Bob Marley's Tuff Gong Studios in 1982, the year after Marley passed away. Night Nurse climbed to rank number 32 on the British charts. Night Nurse is a staple for selectors and reggae cover bands the world over, and was re-released as a cover version, by Sly and Robbie featuring Simply Red, in 1997, in the UK, where it once again ascended the charts to rank number 13. Isaacs reached milder success with tunes, Hush Darling and Babylon Too Rough.
Issacs' road in life was not nearly as smooth or gentile as his voice. His rap sheet is almost as prolific as his discography, with over 50 reported arrests in his lifetime. On the verge of stardom, he was sentenced to a six month stint in a Jamaican prison, on illegal firearm charges. Isaacs wrestled with drug addiction throughout his career, which eventually led to the loss of his teeth, while his legendary voice was jeopardized from persistent drug use, according to Rolling Stone. Isaacs soldiered on and continued to make music, performing at festivals in his homeland of Jamaica, and abroad. He released his final album, Brand New Me, in 2008.
This post was contributed by Brittany Somerset.