Workshops on Healing Techniques This Week
This week Helen MacMillan presents  three workshops that deal with various healing techniques…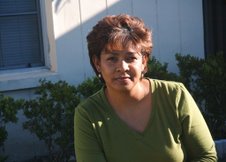 Tuesday April 7th – 7pm
Yes We Can Jamaica!
An interactive evening where we will go through a process of release and connection to Spirit with a view to opening to inspired ideas for moving forward personally, nationally and globally.


Wednesday April 8th – 7pm
Introduction to EFT
Emotional Freedom Technique (EFT) is a powerful self healing technique that combines Mind Body Medicine and Acupuncture (this new version does not require needles–anyone can do it).You can apply it to just about everything. That is one of the most astonishing things about it. You use the same basic procedure for your fear of public speaking as you do for improving your golf score. You can also use it for physical issues like the common cold to multiple sclerosis (consult your physician, of course) and emotional issues such as fear, trauma, depression, and grief.
Thursday April 9th – 7pm
Zero Limits – An introduction to the Hawaiian Ho'oponopono System of Healing
This simple technique is based on the ancient Hawaiian System of Healing that teaches how to erase error thinking and connect with Divine Intelligence to experience a life of peace, happiness, prosperity, love and unlimited possibilities!
All events will be held at 20 Hillcrest Avenue, Kingston 6.
There will be a small contribution of J$1,000 for participation in each event.
For more information contact Helen MacMillan at  jamatt911@earthlink.net .
You may also register by contacting Lavern at 978-1289 or Victoria at 927-9902.