Shakti Love Fest 2009 – A Huge Success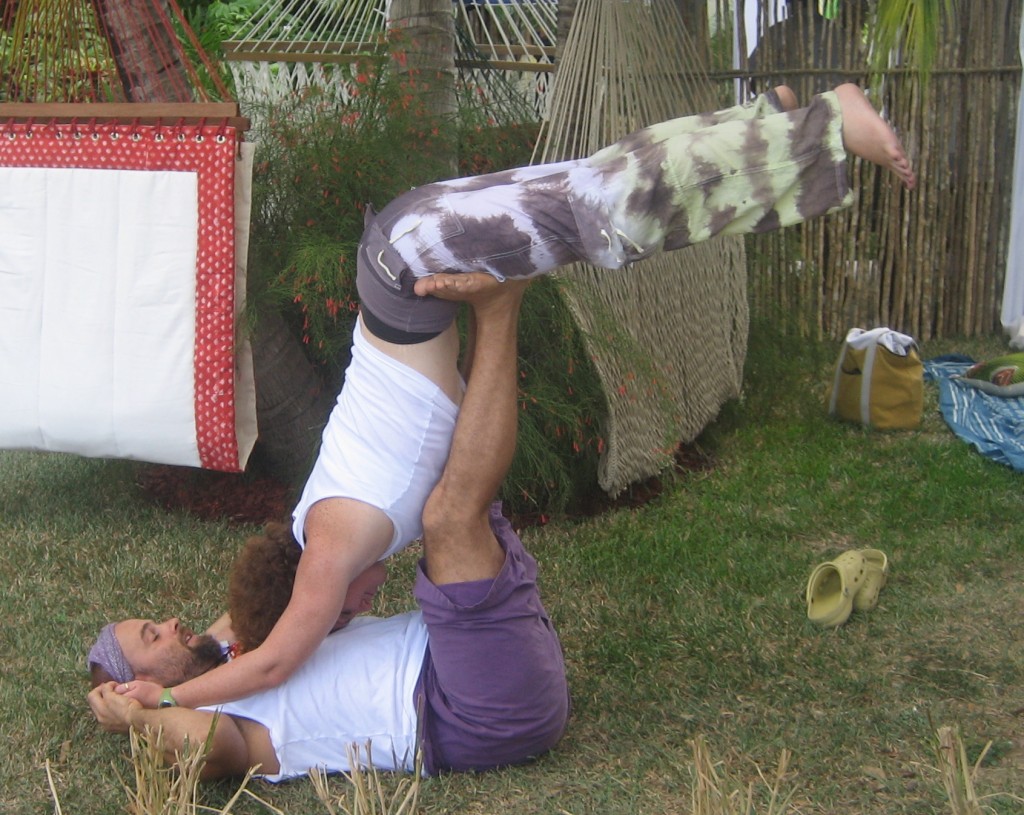 Shakti Love Fest 2009, held today at the Terra Nova Hotel, was a huge success if the crowd and vibe was anything to go by.

The Terra Nova was transformed into an ideal venue for the occasion. The spinning, pilates and yoga classes all seemed well attended and enjoyed, taught by a mixture of local and international instructors. The yoga class I did with Moses (a visiting instructor from the USA) was the perfect combination of the spiritual and the physical.
After class, I enjoyed a complimentary foot massage from one of Strawberry Hill's masseuses- highly recommended. The smoothies courtesy of Tru-Juice were also delicious!
My only suggestion for next year would be to have an upgrade option for say $2,000 for an extra class (for those not willing or able to pay the full $10,000 for an all day pass). The food options also seemed limited, other than some samples I didn't see much (although there could have been food that I didn't see).
The show at the end of the day was an intimate affair featuring Shaggy, Toots, Tarrus Riley, Rootz Underground, Chris Martin and Konshens- a fitting end to a great day that saw patrons dancing and singing along with the performers. Congrats to the Shakti Love Fest team!
All proceeds go to the Bustamante Children's Hospital via the Shaggy "Make a Difference" Foundation- dare to care.