New Monthly Photography Exhibition Opening Feb 22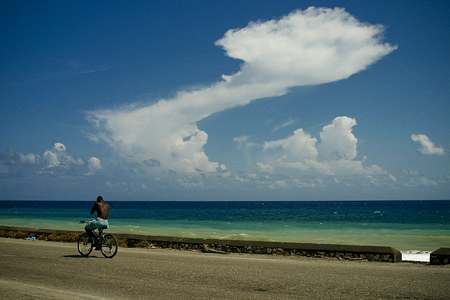 Photograph by Neil Williams
The grand opening of a new monthly event called 'Just Photographs' will take place on February 22 at the Photography Place – a Gallery dedicated to the Fine Art of Photography. It will be open on the last Sunday of each month.

Several of the country's most talented photographers will be participating in this exhibition.  So, if you are a lover of photography, here's an opportunity to see and purchase prints by several of Jamaica's best fine-art photographers.
Among the photographers exhibiting will be Howard Moo-Young, Ronnie Chin, Neil Williams, Donnette Zacca, Franz Marzouca, Jeremy Francis, Bryan Cummings…and many others.
So please support this new venture! I'm sure it will be  well worth the effort.
Sunday, February 22, 2009
10:00am – 5:00pm
4H Club grounds.
95 Old Hope Rd (near Mack D's Auto).
For more info please contact: 377-3788 or thephotographyplace@gmail.com