Helen MacMillan, intuitive healer and spirit guide, presents a self discovery weekend retreat in Jamaica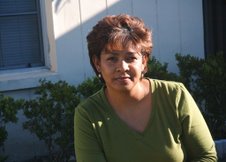 July 18th to 20th, Helen MacMillan and Inner Journey Retreats present a weekend retreat entitled "A Reconnection and Renewal Retreat" at Woodside, St. Andrew. This weekend promises to be a time of fun, laughter, self discovery and just plain relaxation and re-connecting to your true self.
The retreat will include learning how to,
• attract what you really want
• let go of old outdated patterns
• release inner tension
• restore vitality and well being
This is what some people had to say about past retreats,
" I feel that the experience has been very rewarding, enlightening and elevating. The information and activities flowed very naturally from one to the next, gaining more depth with each progression. I felt very safe and supported by the whole group process. You handled each person warmly, yet professionally, giving attention when and where it was needed. Overall it was a big WOW!!! "
"How does one make a summary of their awakening? Impossible in my estimation. Comment: Wonderful. Criticism: None"
"I have been able to recognize and accept some of the issues that hold me back"
" The experience of being totally immersed in this spiritual quest/atmosphere for two full days was truly amazing. I thought a wide range of aspects was covered and cannot really think of something that was missed. The domestic arrangements were very well taken care of also (more than!) So all in all I say, congratulations, Thanks and Blessings, you are right on target."
" I feel calmer, at peace and more in control. Ready to face life!!"
" I have the understanding to change my life".
" I am many steps closer to being myself and speaking my truth. I feel more peaceful and in love with myself".
The retreat will also include daily meditations, yoga, energy work and self discovery workshops.
Please contact Helen at jamatt911@earthlink.com.
YardEdge gives this event 5 stars!!