Bowden Pen Farmers Association Presents "Ancestral Memories, A Valley Sinting"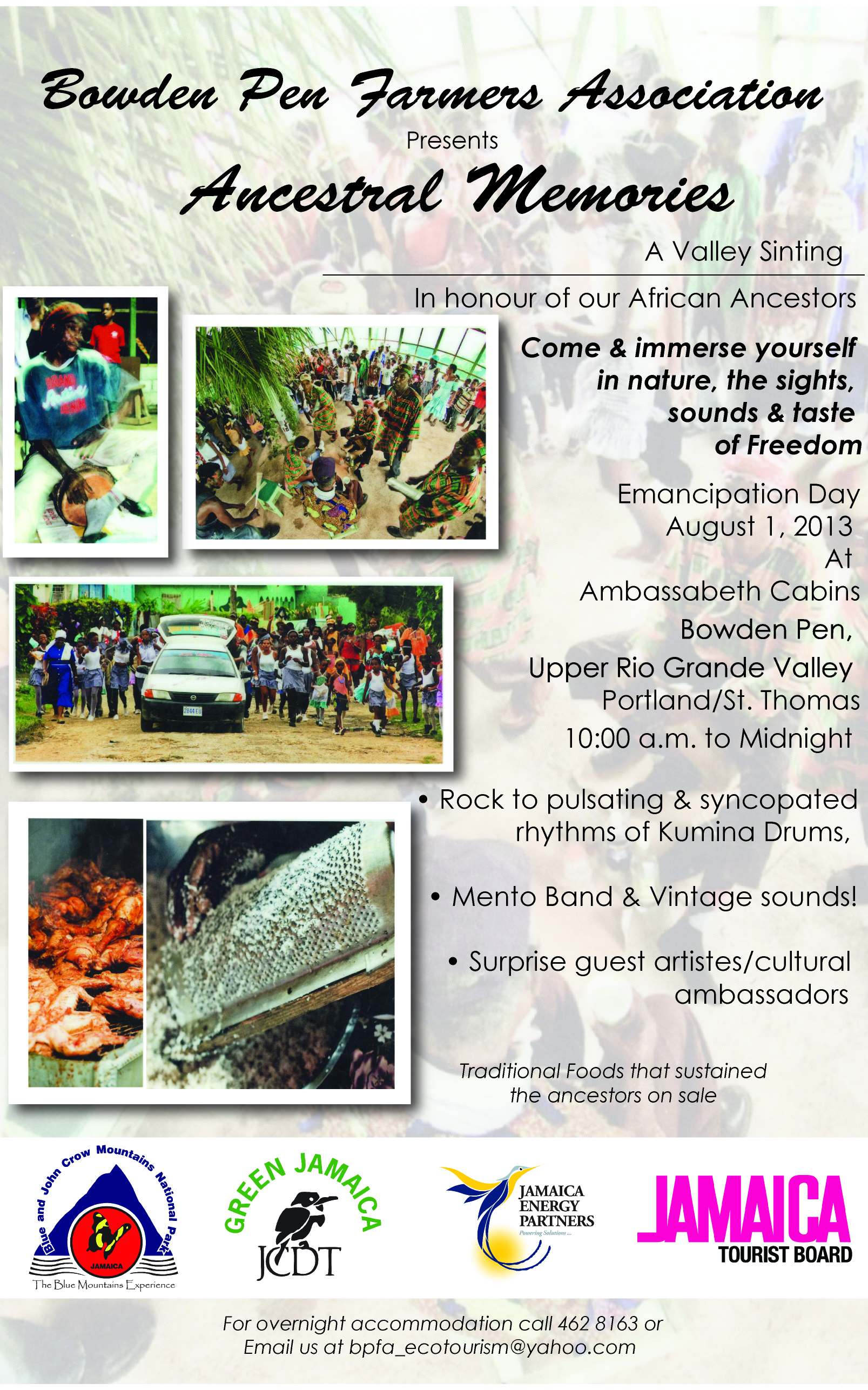 Bowden Pen Farmers Association presents "Ancestral Memories, A Valley Sinting" in honour of our African Ancestors.
Immerse yourself in nature, the sights, sounds and taste of Freedom.
When: Emancipation Day August 1, 2013
At Ambassabeth Cabins
Bowden Pen, Upper Rio Grande Valley – Portland/St. Thomas
10:00 a.m. to Midnight
· Rock to pulsating & syncopated rhythms of Kumina Drums
· Mento Band & Vintage sounds
· Surprise guest artistes/cultural ambassadors and Cherry Natural / Poet
Traditional Foods that sustained the ancestors on sale
Adm: Spirit of love
For overnight accommodation call 462 8163 or
Email us at bpfa_ecotourism@yahoo.com
For more on Bowden Pen and the Ambassabeth Eco Cabins.