Tianna's Fish Hut & Beer Joint, Fort Clarence, Jamaica

Who says there are no good beaches in Kingston?
And for food….
it's worth the trip (about 20 minutes from downtown Kingston) for lunch at Tianna's Fish Hut & Beer Joint…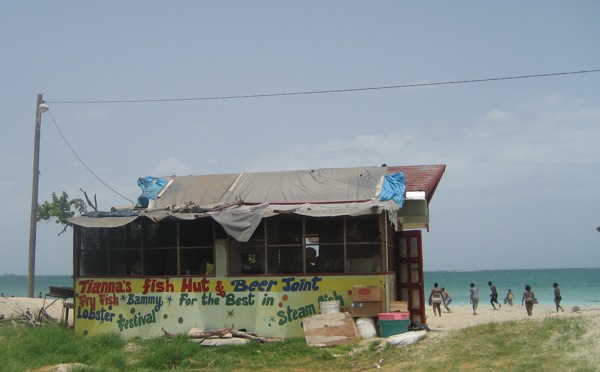 What's on the menu?
It's written on the building….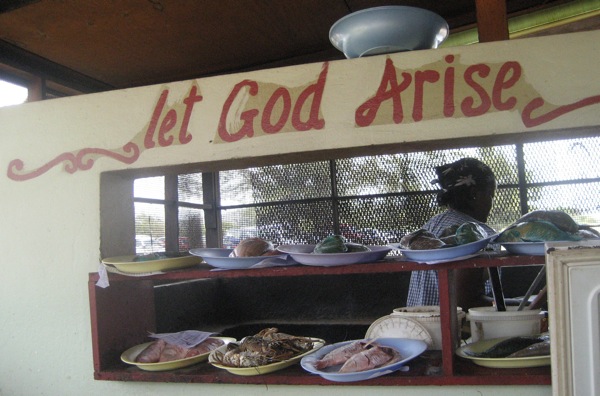 Please order here…
Fish or lobster?  Bammy? Festival?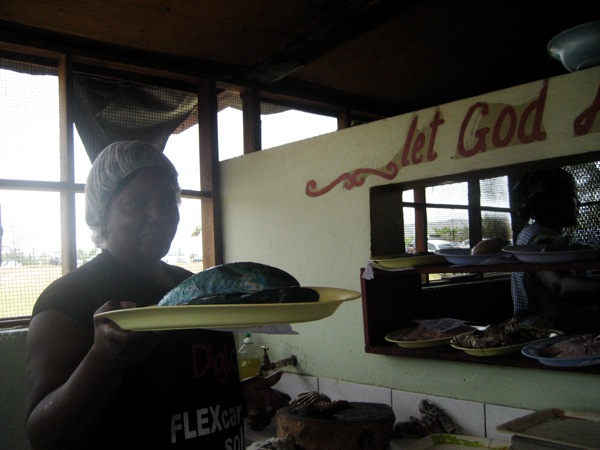 Steamed or fried?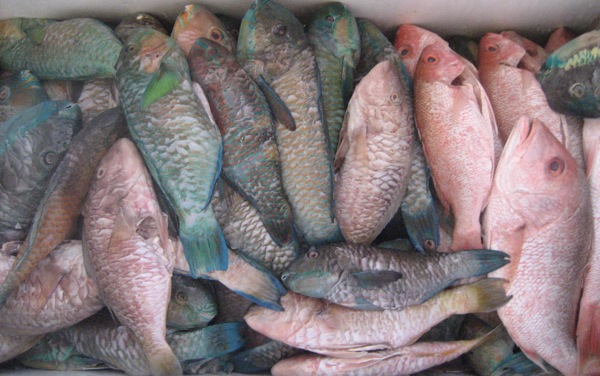 Take your pick…
Snapper, parrot?
Takes about an hour so order early…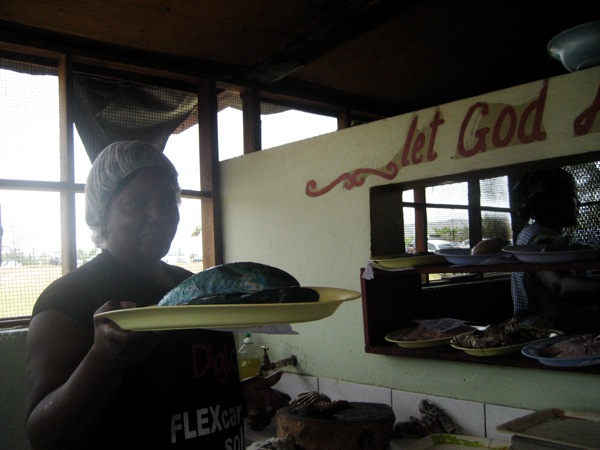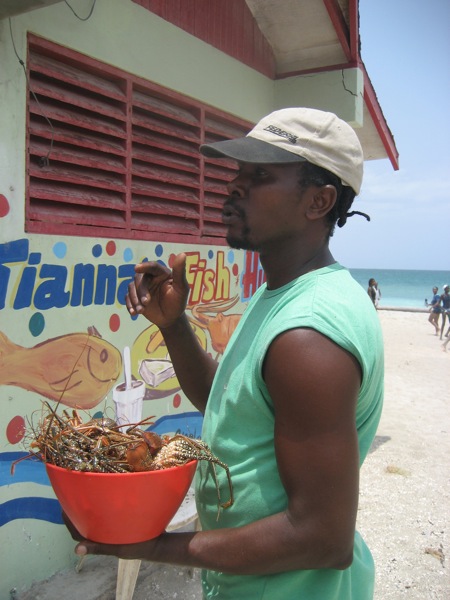 "Foodie", the lobster man presents his wares….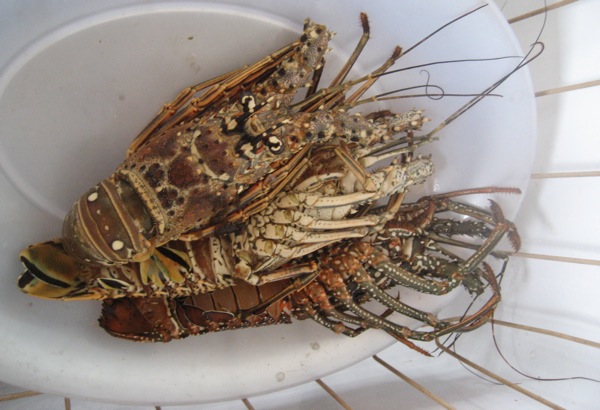 Chicken lobster?  This was amazingly good…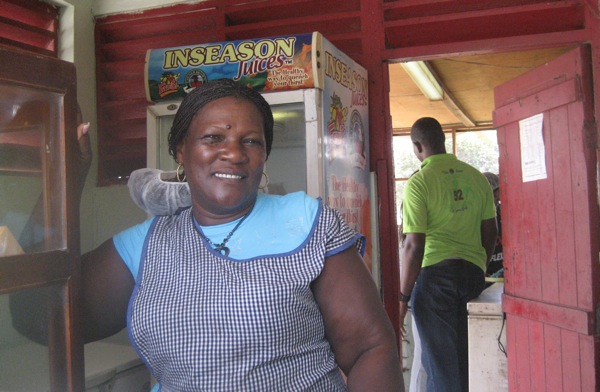 Ms. Pauline… the proprietor of the establishment.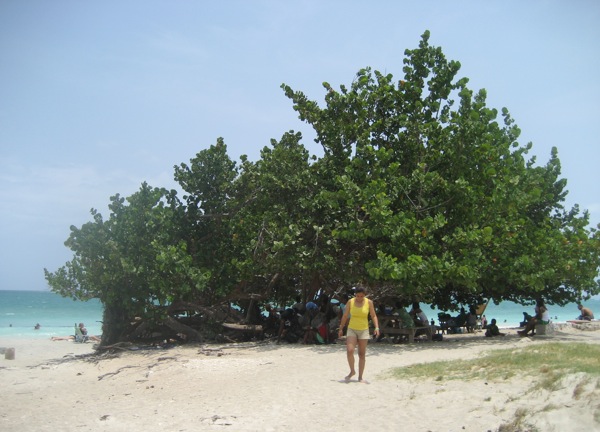 Now…looking for some shade…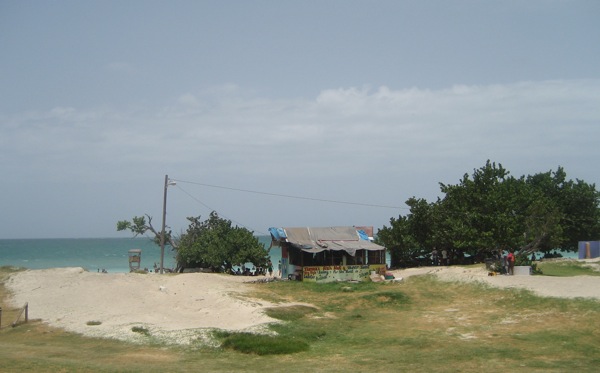 Fort Clarence Beach, St. Catherine, Jamaica- complete with clean beaches, nice bathrooms, and hot sun.