Hola Chilitos Restaurant: Finally Good Mexican Food in Kingston

Today we feature Chilitos Mexican Restaurant, located at 64 Hope Road (across from Hillcrest Ave).
A family operated establishment, Chilitos menu is an interesting combination of Tex-Mex cuisine with a Jamaican flavor.  While they started off a bit shaky, they've come a long way.   The food is good and the vibe is funky yet relaxing.
Many other Mexican spots have come and gone, but we hope Chilitos is here to stay!
They're open Monday to Saturday from 12noon to 10pm.   They have lunch specials from 12pm to 3pm.
They also have WIRELESS INTERNET.
Telephone them at 978-0537 or email them at chilitos.mexican@gmail.com.
Menu items include,
Appetizers: chimichangas, flautas, quesdillas, nacho supreme
Combo Plates:  burritos, fajita burritos, burrito bowl, tacos, enchiladas, salad bowl, tostadas, chilitos special (All come with chips & salsa/cheese).
Prices range from around $500 to $800 based on your choice of chicken, beef, fish or seafood.
BUEN PROVECHO!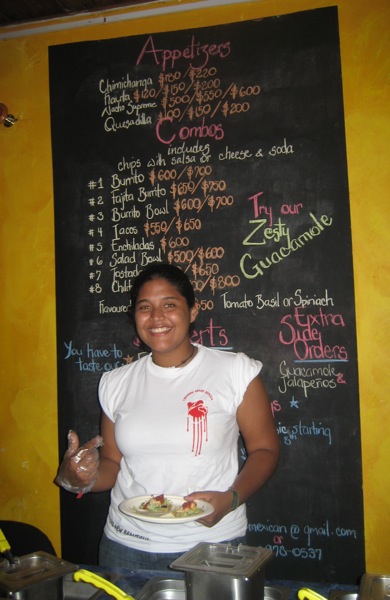 Loraine, el jefe at work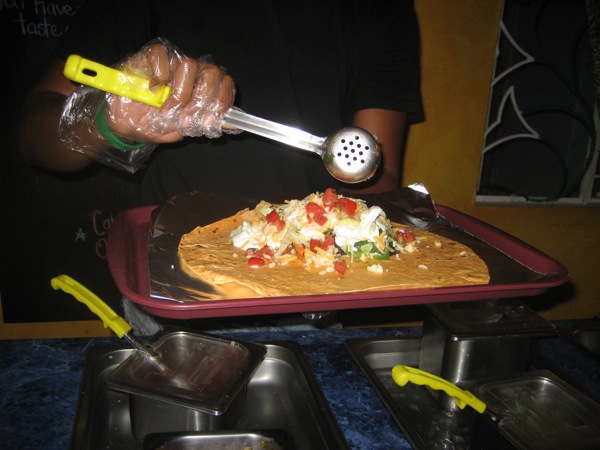 Veggie Burrito!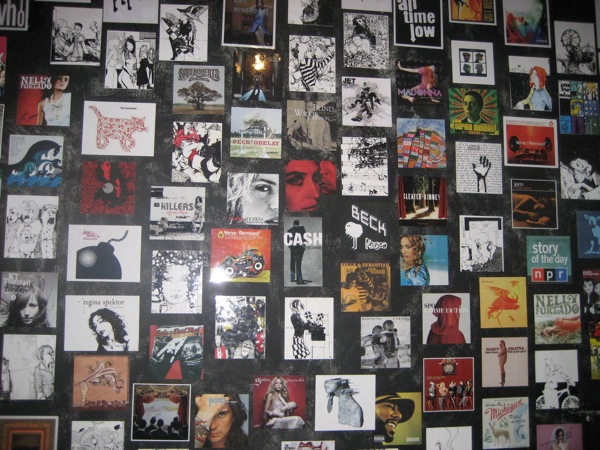 Interiors…way cool.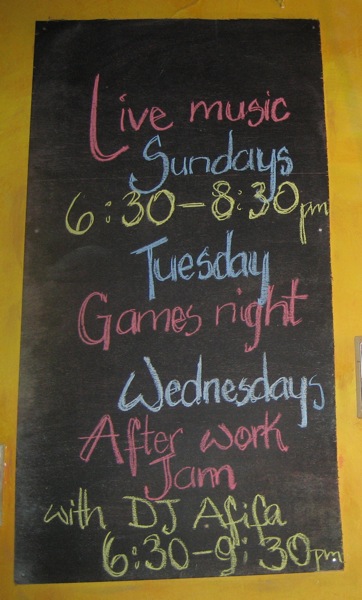 What's on…
Tell us what you think of Chilitos Restaurant!

If you're new here…be sure to sign up with our RSS feed or join our mailing list for YardEdge updates! Thanks for your support!