Dining On The Plains- An Organic Farm Dinner In St. Elizabeth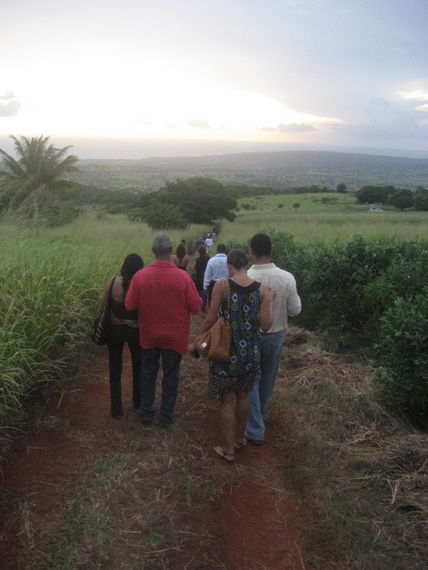 During the recent Independence Weekend holiday we had the good fortune to attend an amazing gathering held on a farm perched high in the Pedro Plains of St. Elizabeth. The Organic Farm Dinner Project is a series of monthly feasts held on a farm (literally in the middle of a field) in St. Elizabeth, and is an initiative spearheaded by Liz Solms, an accomplished chef and organic farming expert, along with Jake's in Treasure Beach and Island Outpost. Liz works to promote organic farming in Jamaica, primarily in the Pedro Plains area (which produces approximately 80% of the produce grown in Jamaica).
Cocktails at the farm house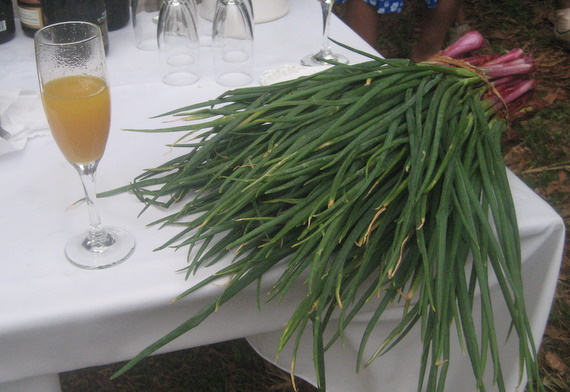 We arrived at the farmhouse at approximately six pm and were greeted with a refreshing Mango Bellini, made with mangoes from the farm and a lovely sparkling wine, courtesy of Caribbean Producers Jamaica, the evening's wine sponsor. The owner of the farm, Mr. Dool, was on hand to greet the thirty-five dinner guests, who ranged from Kingstonians who had made the afternoon drive just for the dinner to tourists staying at Jake's and in the Treasure Beach area. Dool has been farming the area for over forty years, and grows a variety of crops, including sweet potato, gungo peas, skellion, corn and sweetsop. The farm also serves up a breathtaking view of Treasure Beach and the Pedro Plains below.
After cocktails, we made our way down a simple path and into a small grove in the middle of the farm's fields, shaded by a magnificent mango tree. Goat cheese with basil pesto and fresh arugula on a baked baguette was offered to us on the short walk down. People then found themselves seats at the rustic but elegant table that had been set there, and the light from the setting sun was soon replaced by the twinkle from a myriad of paper lanterns hung above us as well as candles and kerosene lamps along the length of the tabletop. The setting was magical, and visitors and locals alike all appeared to be both humbled and thrilled by the surrounding serenity.
The meal itself began with a hot bowl of St. Elizabeth Ital Soup- a red peas soup sans swine and salt, and was followed by a hearty puree of sweet potato and banana seasoned with freshly ground nutmeg. The main course consisted of free range chicken, thyme roasted and garnished with carmelized onions, and two different quiches- an ackee one and a goat cheese one seasoned with tomato and basil. The goat cheese quiche was a particular standout of the evening, especially with my vegetarian husband.
Desert consisted of a pineapple upside down cake. The entire meal was accompanied by an outstanding collection of wines, again courtesy of CPJ's Devon Reid, their Sales & Marketing Manager and based on his knowledge of wines, apparently their head sommelier as well who discussed each vintage. All of the food served at the dinner was organic and grown locally (primarily on Mr. Dool's farm).
Overall, the Organic Farm Dinners rank highly in the list of YardEdge endorsed events. They offer an authentic and rewarding opportunity to bridge a variety of disparate people and places- urban Kingstonians, rural Jamaicans, overseas visitors, etc., and to connect them all back to the soil and to environmentally and socially responsible farming and community practices.
Upcoming Farm Dinner dates for 2010 are September 25th and November 20th. Guests can reserve their seats by calling Jake's at (876) 965-3000.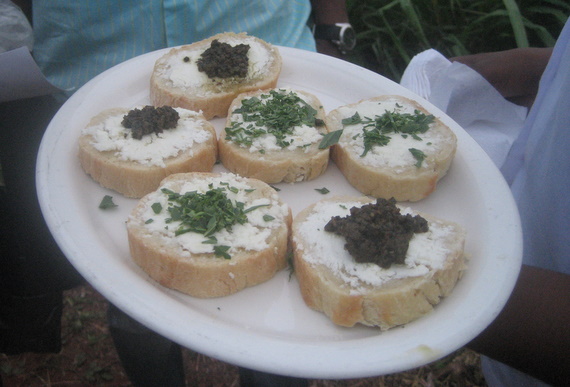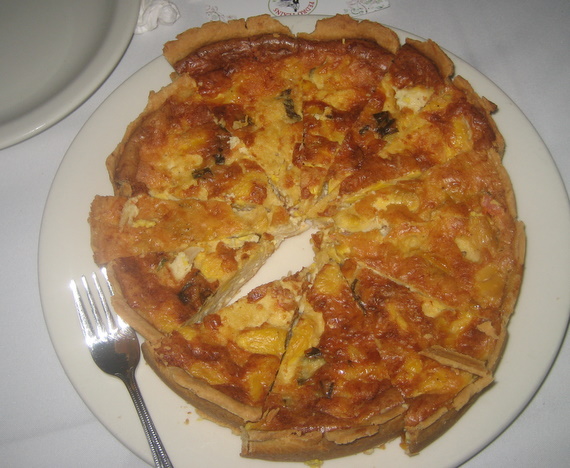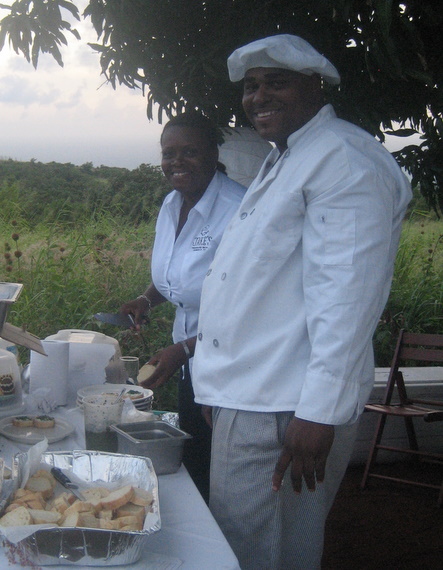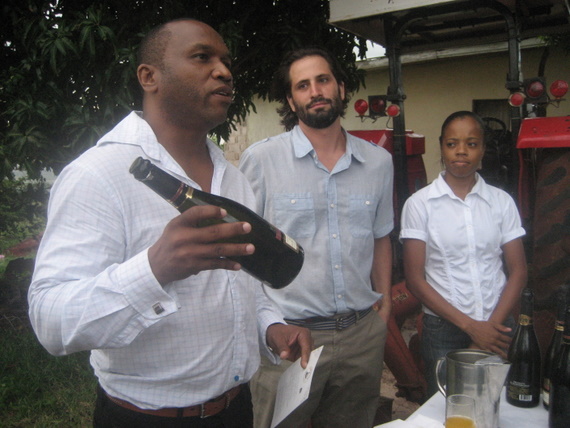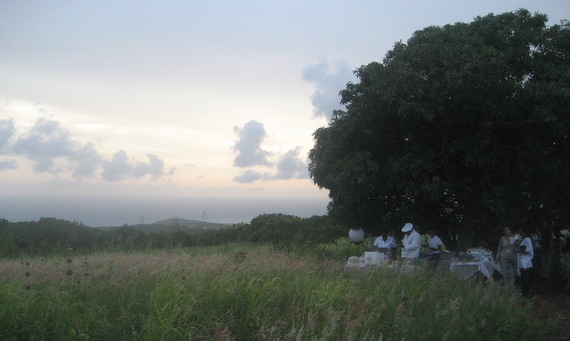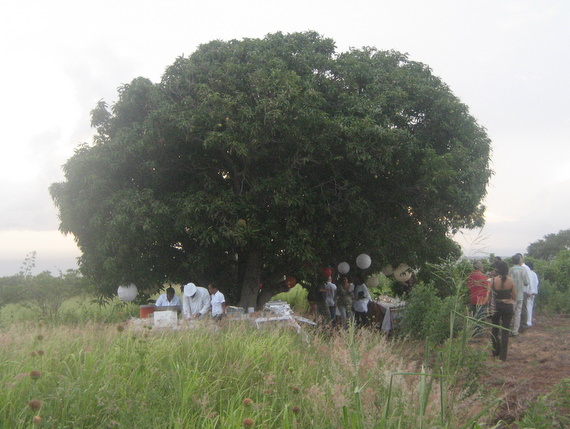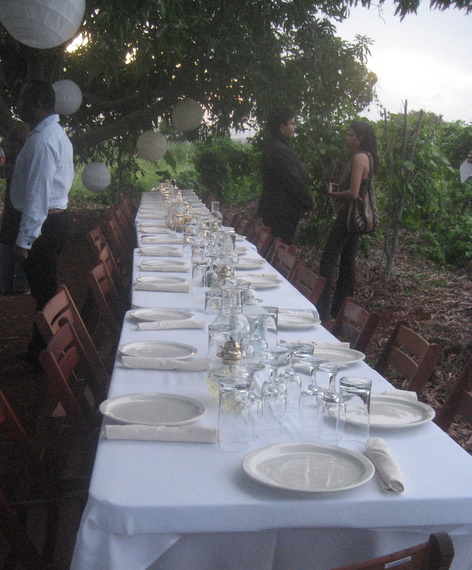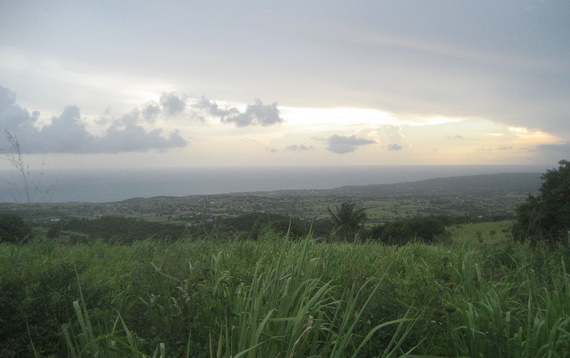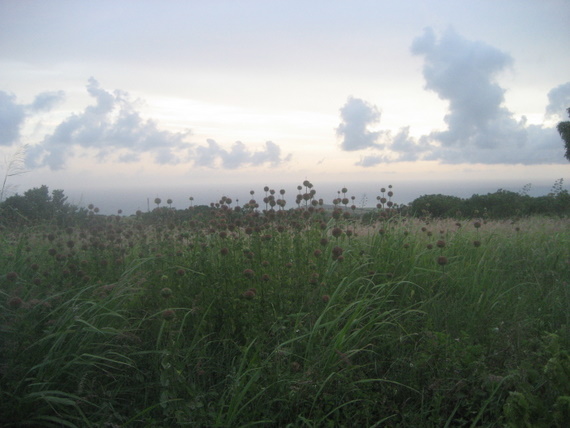 Our host, Mr. Dool and his grandson