Documentaries on Jamaican Social Change and Heritage Available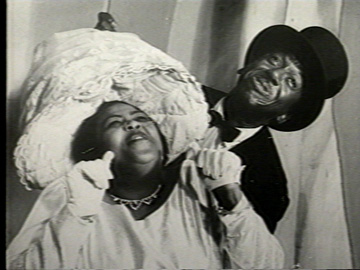 Video for Change-Jamaica produces creative documentaries exploring social and development issues, heritage and history, using a unique style which combines drama, music and humour with original insights and valuable archival material.

This dramatized edu-tainment series takes an innovative approach to exploring key moments in Jamaican history. Our guide through the centuries is popular actor-comedian Chris 'Johnny' Daley. He meets time-traveling ghosts who share intriguing tales about our past.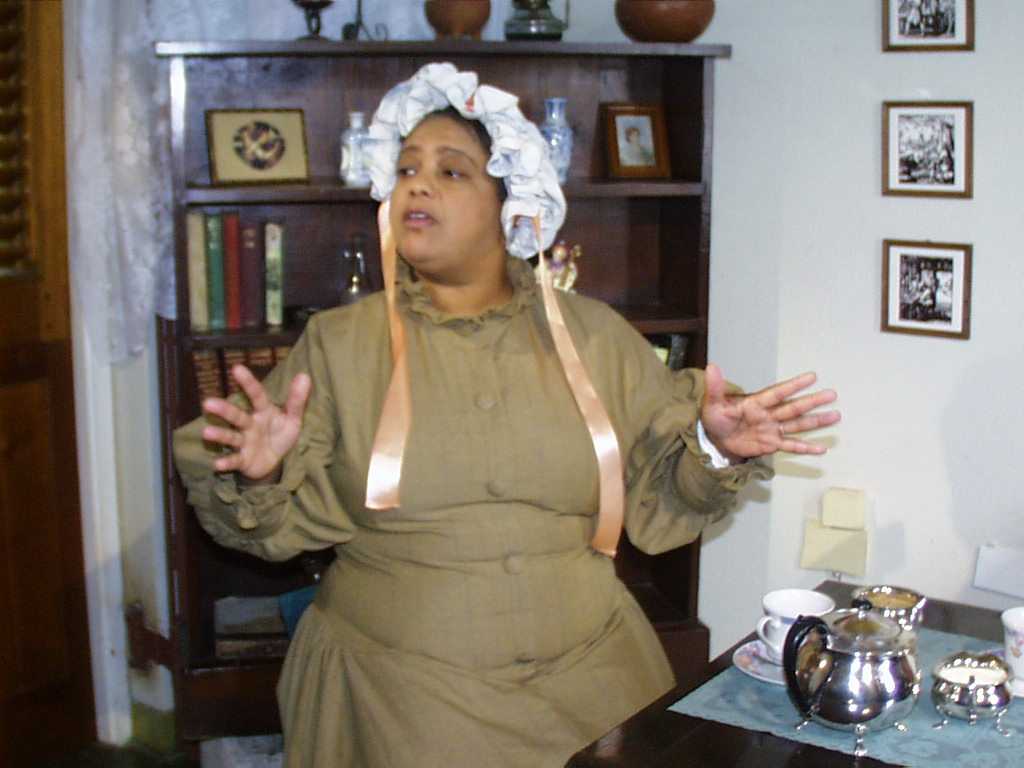 In six episodes we learn about the Tainos – the first real Jamaicans, about the Transatlantic Trade in Africans, the brave Africans who survived harsh plantation life, Maroon pioneers, Haitian revolutionaries and the freedom fighters in the Sam Sharpe Rebellion of 1831.
There are six episodes of 18 min each, a total of two hours.
These creative DVDs and videos entertain and inform.  There are videos on:
• Jamaican History and Heritage
• Environment & Development
• Youth and Violence Prevention
•Workplace and Gender
The available videos include:
Son of Jamaica, Father of the Nation: Norman Washington Manley
This six-part series traces the extraordinary life and work of National Hero, N.W. Manley (1893-1979), from rebellious boyhood to elder statesman. We meet Norman the country boy, Norman the scholar at Oxford, then soldier in World War 1, soon the famed young barrister whose reputation reached the Courts of London.
We meet 'NW' as husband and father, as the founding leader of a political party, a visionary who led the movement for a New Jamaica and Caribbean Federation. His extraordinary legacy is revealed by rare footage, anecdotes and analysis by scholars, political activists, family and friends, and brought to life through dramatic scenes. ( 6 Episodes, 24 mins each, 2005 )
The Drums Keep Sounding: Based on the Life of Miss Lou
Jamaica's foremost folklorist, actress and poet – the Hon. Louise Bennett-Coverley, is a much-loved symbol of national identity and pride. This unique and moving historical docu-drama traces her life from girlhood to marriage, through personal, political and social upheavals, to her life in Canada in the mid 1990s. Features Miss Lou along with leading Jamaican actors . (72 mins, 1996)
Strong Jamaicans, Stirring Times
The story of the working men and women of Jamaica, highlighting key events and personalities in Jamaican history, from the slave uprisings of 1831, through the riots of 1938, the struggles for workers' rights, to the birth of a nation and its trade unions.
Packed with information and entertainment, this six-part historical series, features leading Jamaican actors who bring history to life with humour, joy and pathos, enriched by old-time mento and jazz, and original reggae and rap music. We meet key historical figures such as Marcus Garvey, Sir William Grant, Aggie Bernard, Alexander Bustamante, Norman and Edna Manley, Hugh Shearer, Michael Manley, and more. (6 episodes, 22 min. each, 1999)
The Doctress: Mary Seacole of Jamaica
This docu-drama is based on the amazing autobio-graphy of the fearless Mary Seacole, born in 1805, whose adventures as a healer and entrepreneur carried her to the cholera swamps of Central America, to Turkey, the Black Sea and the battle fronts of the Crimea, and to the royal courts of London. She became a pioneer in 'doctoring', and heroine of the people. (39 mins produced with the Mary Seacole Foundation & UNESCO 2003).
Edna – A Love Story
The revealing video portrait of world famed sculptor Edna Manley – from radical art student to the wife of a Jamaican Premier, mother of a Prime Minister, and founder of the Jamaican art move-ment. Edna's art mirrored her emotions, her love for Norman Manley, and her own political development. (52 mins, 2002)
In Search of Jonkonnu
Jonkonnu, masquerade and Christmas carnival are Caribbean traditions dating back to plantation days. But, might Jonkonnu be disappearing? A film crew sets out to find Jonkonuu – and discovers it is alive and well in many corners of Jamaica. (23 mins)
Miss Amy and Miss May
One was the daughter of privileged white Jamaican plantocracy – the other the daughter of black country schoolteachers. Together, over sixty years of friendship, Amy Bailey and May Farquharson defied class and colour boundaries to fight undaunted for civil rights regardless of sex, class or race, and for the rights of women to enter political life. (40 mins, produced with Sistren Research).
Costs are from J$1,000 to J$2,400 (for the 6-episode TIME TRIP series with Chris Daley ) – with discounts for Teachers on Time Trip.
Pick up points:
46 Lady Musgrave Road, Kingston 6
14 South Ave, Kingsotn 10 (Women's Media Watch office)
For more information on these videos, please contact Hilary Nicholson
Tel 876. 927. 7599, 876. 467. 9906
Email: vfc_ja@yahoo.com / hilarycnja@yahoo.com