British and Jamaican Youth 'Dialogue' Through Dance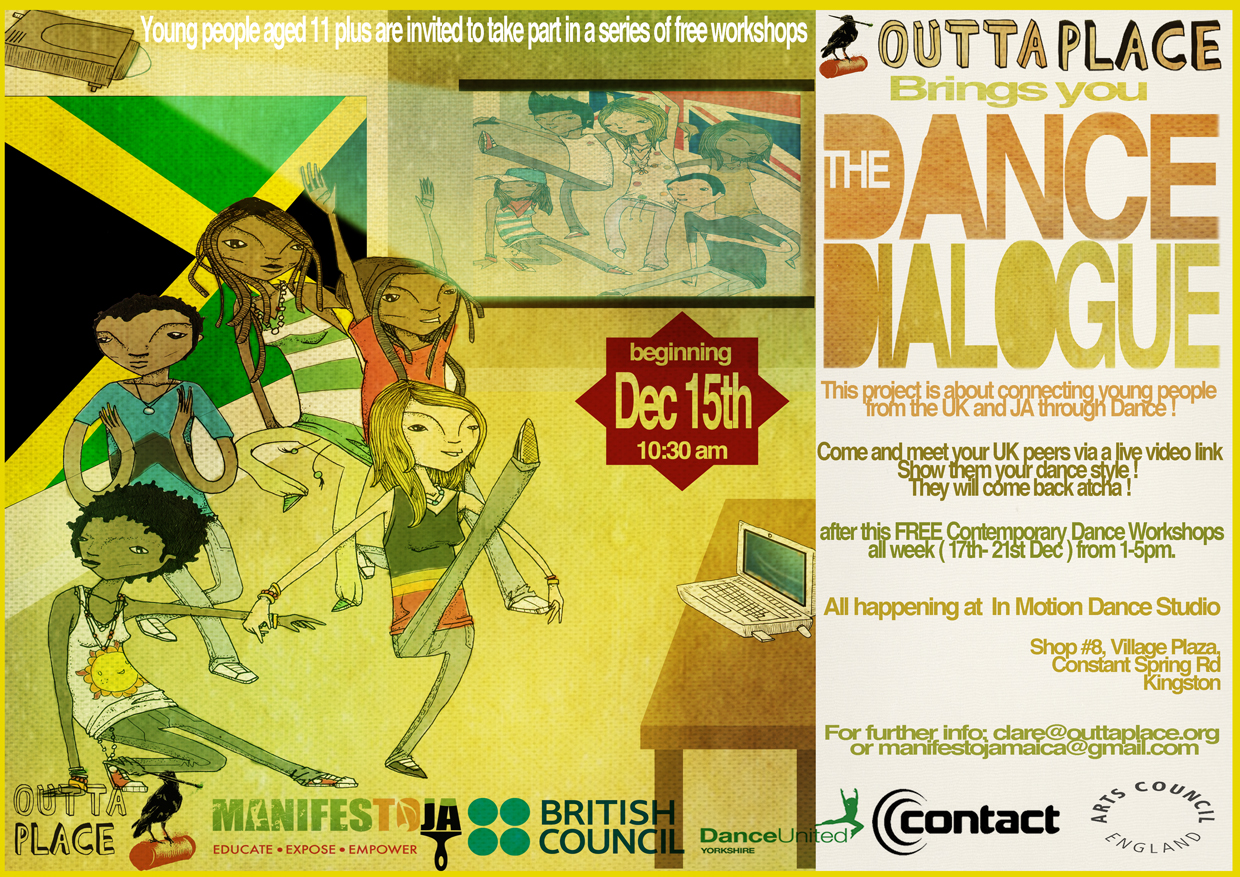 Outta Place – a UK-based non-profit that connects young people through the use of dynamic creative activities – has joined forces with Manifesto|Jamaica – an Arts and youth-focused organization based in Kingston – to host a 'Dance Dialogue' between youth in Jamaica and the UK.
Jamaica and the United Kingdom have a relationship that spans centuries. This latest connection that has been established however, is atypical of the historical relationship between the two countries.
The 'Dance Dialogue,' which was streamed live via the Internet, exposed participants on both ends of the stream to new techniques and expressions through movement, and hopefully stimulated a conversation leading to further collaborative efforts.
In the week following the 'Dance Dialogue,' the Jamaican dancers will participate in a week-long series of Contemporary Dance workshops, facilitated by Outta Place.
The cohort of participants in the UK would have undergone a similar course prior to the live 'dialogue.' Clare Donegan, Artistic Director of Outta Place shared her vision for creating a platform where, "the dancers can learn from each other so a deeper understanding of each others' cultures may be achieved."
The majority of the participants, on both sides of the Atlantic, will be youth deemed as being 'at-risk.' Commenting on the main objectives of the exchange, Alex Bennet of Outta Place described the venture as a means of "allowing young people to express themselves through innovative and dynamic art forms, while coming together and communicating with their international peers in an exciting and extraordinary cultural event.
This first staging of the 'Dance Dialogue' is the pilot for a more comprehensive exchange, which will be presented in partnership with the UK-based Contact Theatre in February 2013. The 'Dance Dialogue' project is supported by The British Council, Arts Council England, Dance United Yorkshire and The Contact Theatre.
Interested persons can contact clare@outtaplace.org or call 876.868.9422 for further information.