Young Jamaican Astronomers to Benefit from a Donation of Galileoscopes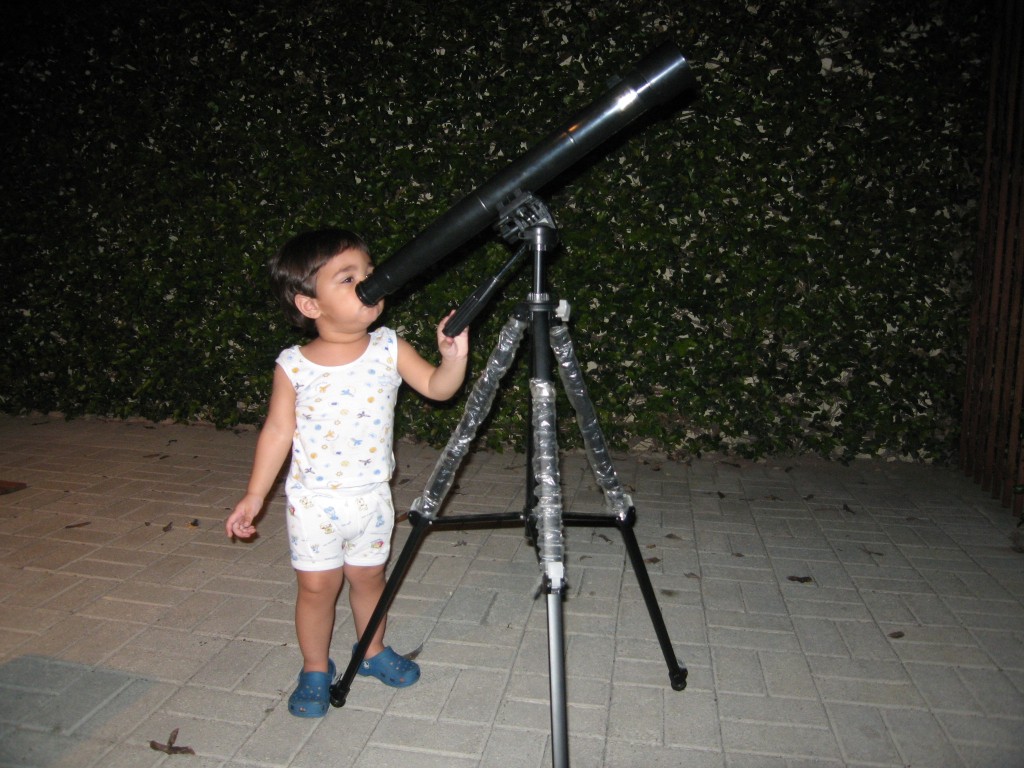 "Nothing piques a child's interest in astronomy as 
effectively as looking through a telescope she/he built herself/himself."
400 Galileoscopes have been donated to Jamaica in a joint project between the Astronomical Association of Jamaica (AAJ), the Ministry of Education and the UWI Physics Department.

For the International Year of Astronomy 2009 , the AAJ has embarked on a program of establishing Astronomy Clubs in schools around Jamaica, to be called "Astro Clubs".  The first such club was established at Campion College last year and has been a great success resulting in one student winning an International Essay Competition.
Recently, a "Star Party" was held at Campion  put on by their Astro Club.  At the party, one of the students who had just looked through a telescope at the stars commented that "It's like something was covering my vision".  The AAJ would like to make this young astronomer's eye-opening experience available to many more youngsters.  And so, the AAJ is donating  Galileoscopes to schools upon their registration of  Astro clubs.
According to astronomy2009.org "the Galileoscope can enable anyone to see the celestial wonders that Galileo first glimpsed 400 years ago and that still delight stargazers today, including lunar mountains and craters, Jupiter's moons, the phases of Venus and Saturn's rings. The Galileoscope incorporates features such as achromatic optics, stray-light rejection and a 1.25-inch focuser normally found only on more expensive telescopes. "
"As of May 2009, 60 000 Galileoscopes have been produced, 4000 of which will be donated to organisations and schools in developing countries, in collaboration with the Developing Astronomy Globally Cornerstone project. Sharing observations through the Galileoscope with as many people as possible, and encouraging parents, teachers, students, and others to think about their importance, supports one of the main goals of IYA2009: to promote widespread access to new knowledge and observing experiences." (astronomy2009.org/globalprojects/cornerstones/galileoscope)
The International Astronomical Union (IAU) named 2009 as the International Year of Astronomy marking the 400th anniversary of the first astronomical observation through a telescope by Galileo.
According to astronomy2009.org "Astronomy is one of the oldest fundamental sciences. It continues to make a profound impact on our culture and is a powerful expression of the human intellect. Huge progress has been made in the last few decades. One hundred years ago we barely knew of the existence of our own Milky Way. Today we know that many billions of galaxies make up our Universe and that it originated approximately 13.7 billion years ago. One hundred years ago we had no means of knowing whether there were other solar systems in the Universe. Today we know of more than 200 planets around other stars in our galaxy and we are moving towards an understanding of how life might have first appeared. One hundred years ago we studied the sky using only optical telescopes and photographic plates. Today we observe the Universe from Earth and from space, from radio waves to gamma rays, using cutting edge technology."
For more info see the Galileo Teacher Training Program: bringing astronomy into the classroom
See recent photos from the renovated Hubble and check out the the Caribbean Institute of Astronomy
For a Galileoscope assembly video see youtube.com
For more info, pls. contact Errol Rickman – errolrick@yahoo.com