Jamaica's Relationship with Haiti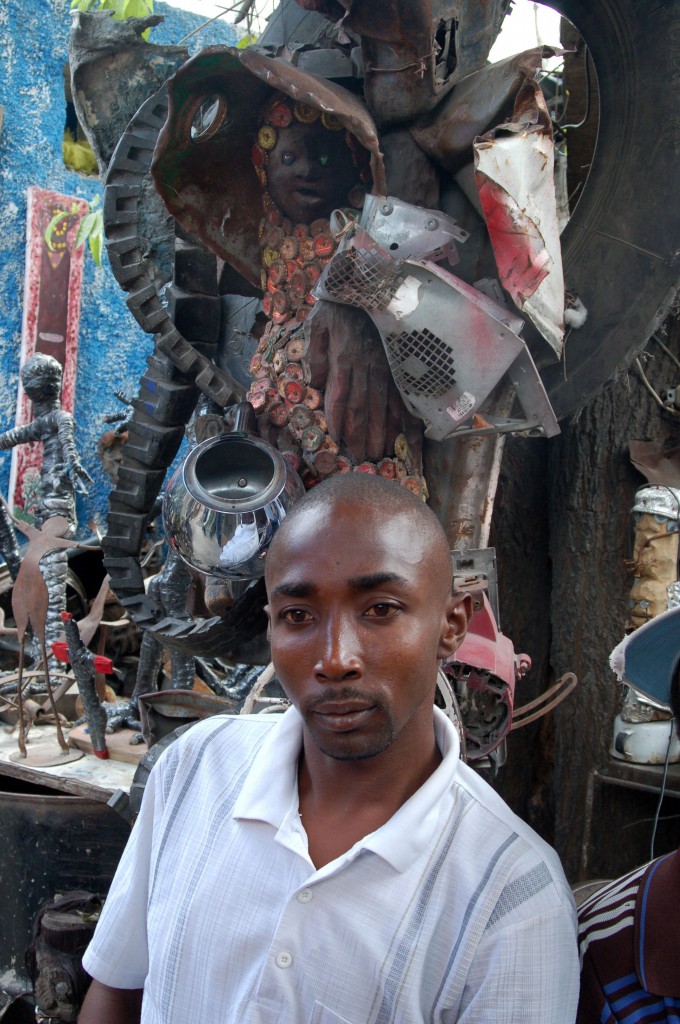 YardEdge welcomes a guest post by writer, Opal Palmer Adisa on Jamaica's relationship with Haiti.
The distance from Kingston, Jamaica to Carrefour, Haiti is 261 miles and if there were a direct flight, it would only take 35 minutes on a plane. Boukman, the Jamaican, who was sold to a Frenchman and brought to Haiti from Jamaica because of his rebellious spirit, played an instrumental role in the revolution that lead to Haiti being the very first country in the new world, in 1803, to throw off the shackles of slavery, and gain its freedom. More recently, when Jean-Bertrand Aristide, the former Catholic priest who served as Haiti's first democratically elected president was ousted in 2004, P. J. Patterson, the then Prime Minister of Jamaica, supported Aristide. Patterson allowed Aristide to come to Jamaica on March 16, 2004, where he stayed for several weeks visiting with his two daughters, despite criticism from Haiti's new regime, the US and other governments. As a result of that coup, which caused many people to flee Haiti, Jamaica embraced over 400 refugees from that island.

Yet, many Jamaicans know almost no factual data about Haiti, and the various ways our histories have over-lapped. Ayiti is its original Taino name, meaning land of high mountains. Allegedly this name was changed by the French as they wanted to ensure that the name of the country whose enslaved people defeated them, would not come before theirs in any listing. Yes, we have all heard and been told that Haiti is one of the poorest countries in the western hemisphere, but what does that mean and why is that so? Having traveled to Haiti in January to see what, if anything, has been done since the earthquake, I will say categorically that what Haiti lacks in material possession it far surpasses in resilience and creativity. No doubt, these two traits, plus dogged determination of the people are what led to such an incredible victory in 1803, and what attributes to the continued survival of that society today.
That spirit of rebellion remains alive in the very character of most Jamaicans. It is what keeps us making amazing strides, but sadly, it also holds us from achieving more. We need to understand the place and role of our leggo characteristic, when to exert it and when to rein it in. Nonetheless, Jamaicans have embraced their neighbor in times of great need so when the 2010 earthquake devastated Haiti, Jamaica sent 50 Jamaica Defense Force personnel with supplies, include generators, collapsible water containers, mattresses, water purification tablets and general purpose tents. Owing to that catastrophe, we probably now have approximately 600 Haitian refuges who, hopefully, are being integrated into our society.
Although seemingly a cliché, the spirit of Ayiti/Haiti are the indomitable spirit of the people who are true survivors, who are not waiting around for aid, who take tremendous pride in how they look, and who, despite the great need, remain a family and support each other. What one writer, whom I interviewed said, "Things are not that much worse since the earthquake. For too long Ayiti has been having mini earthquakes all along." Of course, he was speaking to the many embargoes imposed and maintained by France and other European nations, as well as the USA, after the Haitian revolution. But also, more recently, the exploitation of Haiti's labor force and other hegemonic economic impositions that have served to keep Ayiti at the economic level of poverty that makes it almost impossible for the majority of its people to eke out a modicum existence. About post earthquake conditions, a woman, a mother of eight, alone since her husband has vanished, who lives in the camp opposite the Palace in Port au Prince, her tent a few hundred yards from the statue of Toussaint L'Overture, the man credited for leading Haiti to freedom, said,
"I get by as best as I can, doing what I can each day to keep hunger from my children, but you can see they are hungry."
Shortly after the earthquake, people from all over the world, as well as Jamaica, rallied in support of their Caribbean neighbors, sending water and other essential supplies. Students and others hosted fundraisers and made plans for more long-term and self-sustaining projects, most of which due to bureaucratic glitches, unfortunately, have not been advanced. There is too much happening in the world. Take Egypt, for example, and much of the middle east; even if we were to just focus on home, here, take the rising crime rate, the performance index of children in our schools, the various shortages, need for jobs, ad nausea. With all these negative statistics, then Ayiti/Haiti might seem far away, but we are all related to one another and our neighbors' challenges mirror our own.
Perhaps, the best way to get to know anyone is by listening to her/his story and finding a common ground. We are our sisters and brothers keepers. Sometimes we have to be their eyes and their voice so they are not forgotten. And equally important, we have to know how to help them, not just to survive the various tragedies they experience, but how to assist them to stand up and walk again, to dust off the myopia of poverty, and to extend the hand of a vision and a plan to grow/improve their lives.
My hope is that these two pictorial stories, "A Work of Art," and "Living My Life" will rekindle your connection to our neighbor and sister island. That along with working to make our community safe, and providing education that is not only relevant to our children, but make them understand the importance of having the necessary tools to be a part of the global world community, we will continue to lend a hand to Ayiti. The people of that land, our neighbors, needs us, as much as she did, immediately after the earthquake.
A Work of Art Living My Life
out of the rubble even before the quake
that has become our lives my life had been shaky
i collect refuse daily i had to brace myself
and yield my mind to keep from falling
to the splendor give up
i project daily giving in
making a thing seeing no way out
that are not the things themselves then i heard a voice
but the hope i know my own inner voice
will never die in us saying you are the way
Opal Palmer Adisa, (opalpalmeradisa), Professor of Creative Writing at UVI, is also the Editor of The Caribbean Writer, whose 25th anniversary will be June 2011, and whose special anniversary issue is dedicated to Haiti and Freedom.
Contact The Caribbean Writer ( www.thecaribbeanwriter.org) to find out how you can support them to grow and continue the important work of promoting literacy and literature in the region.