The Institute of Jamaica Featuring Clonmel Potters this month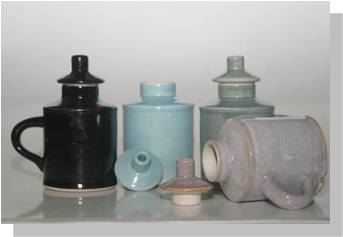 The Institute of Jamaica  (IOJ) gift shop is featuring the Clonmel Potters this month.
The IOJ gift shop at their East Street complex, Downtown Kingston offers a wide range of Jamaican made products.
Items are handpicked offering only a couple of each item to ensure uniqueness of their product offerings. As a government entity and a leader in preserving Jamaica's cultural identity, the IOJ strives to promote local manufacturers and so buys only products manufactured in Jamaica.
"The Clonmel Potters, Belva and Donald Johnson have created artware in a range of media including earthenware, stoneware and porcelain from locally occurring materials with current output being mainly in stoneware. The Clonmel Potters take pride in attending to each piece personally, ensuring the highest standards possible."
Get these and more at the IOJ Gift Shop Today!
For more info: http://clonmelpotters.tripod.com/home.html