The Made in Jamaica Catalogue Promotes Jamaican Products and Services to the World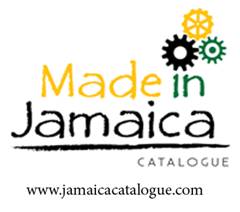 The Made in Jamaica Catalogue is in the works with the main objective being to showcase Jamaican products and services.
According to creator Deika Morrison, "I wanted to help Jamaicans here and abroad, overseas buyers, suppliers, and investors know and see what Jamaica produces." Deika sees the catalogue as filling a void as currently there is no single publication that effectively displays the wide range of goods and services produced by Jamaicans.

The catalogue will include a range of Jamaican products and services plus other features including a special "Eat, Play, Stay" section highlighting local eating spots, things to do and places to stay in Jamaica.  There will also be sections on Jamaican books, music, sports and art.
The Made in Jamaica Catalogue is expected to be released later this year in time for Christmas. The book will be distributed for free to buyers, suppliers, investors, expos, etc. by Novelty Trading as well as electronically.
The catalogue has been endorsed by the JMA, the JEA and JAMPRO.
For information on how to advertise in the Made in Jamaica Catalogue, contact Deika Morrison at deika@jamaicacatalogue.com
For more information see  www.jamaicacatalogue.com and connect with them on facebook.