Watercolour Paintings from Jamaican Artist Juliet Thorburn
Back by popular demand, Juliet's paintings are featured again here at YardEdge. Juliet's work can perhaps be divided into 3 phases: watercolours, ethereals, and oils. Her early works were almost always watercolours, then she moved onto what she describes as "ethereals" which are also done in watercolour. She now is recently working with oils.
Here we have some examples of her watercolours which beautifully capture the vivid, lush colours of their subjects.
More paintings and an interview with the artist to come….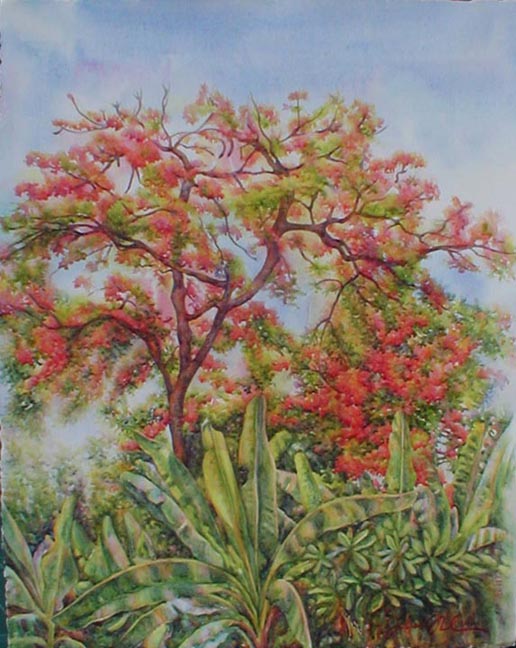 Scarlet Sky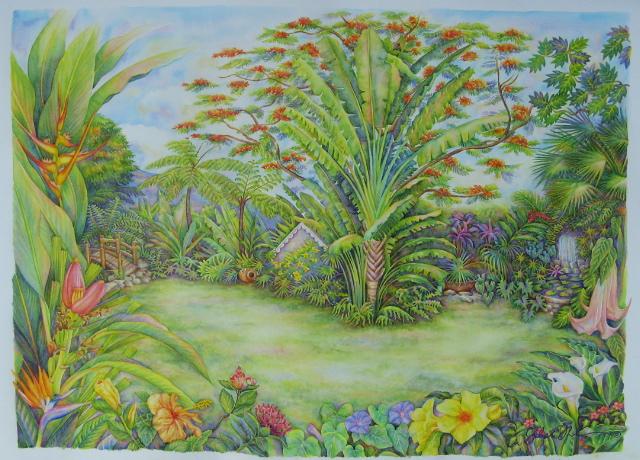 Garden of Eden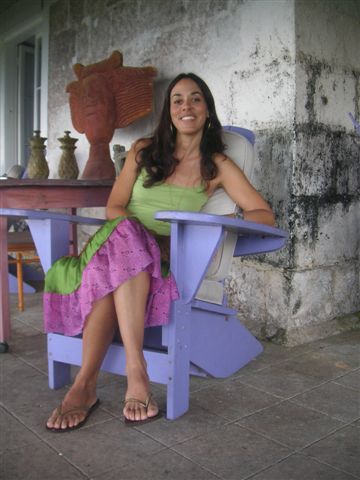 The artist, Juliet Thorburn