The Grosvenor Galleries 2012 Christmas Fair On This Weekend – See Photos from 2011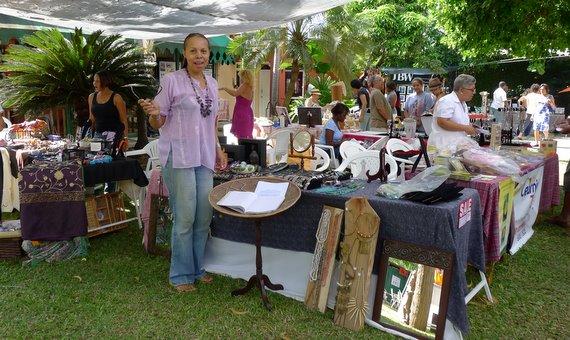 Collette Garrick from the Wanderer showing off her wares…always something cool at the Wanderer.
The Grosvenor Galleries 2011 Christmas Art and Craft Fair is happening December 3 and 4 (Saturday and Sunday) at 1 Grosvenor Terrace. 
10a.m. – 5 p.m., No admission charge.
Do your Christmas shopping at the Fair & BUY JAMAICAN THIS CHRISTMAS!

Lots of unique gift ideas that you won't find anywhere else: jewelery, pottery, orchids, woodcraft, art, photography, rugs, henna tattoos, aromatherapy products, handmade soaps, ceramics, candles, mosaics, driftwood furniture, ceramics, stained glass, t-shirts, hand painted glassware, calabash art, fortune telling, Indian linens, swimsuits & wraps, garden art, antiques, books, hand painted glasses, international food, drinks by Tony's Bar and much, much more!
Here are a few photos I took at the fair last year.
As usual the fair was an interesting mix of fine art, craft, clothing, ceramics, photography, jewelry (both locally handmade and imported), mosaics, orchids, sculptures, calabash art,T-shirts, food, much socializing and more.
I think patrons enjoyed the good weather, eclectic offerings and the overall good vibe that is always found at this annual event!
A few of the interesting offerings from the Wanderer.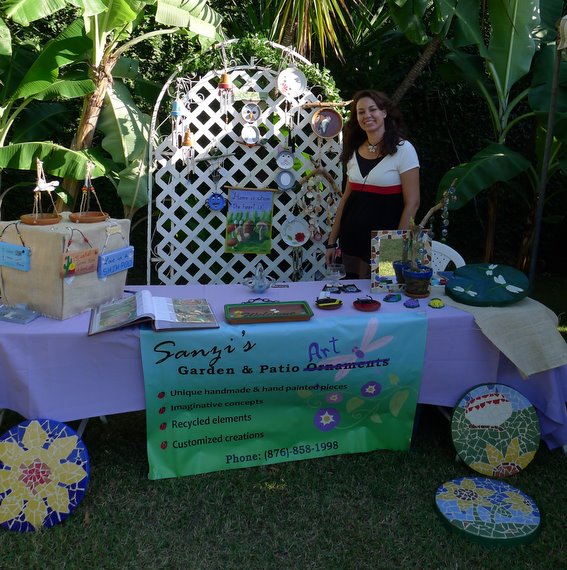 This banker-turned-artist creates art from recycled items including old plates, utensils, and pretty much anything she can find…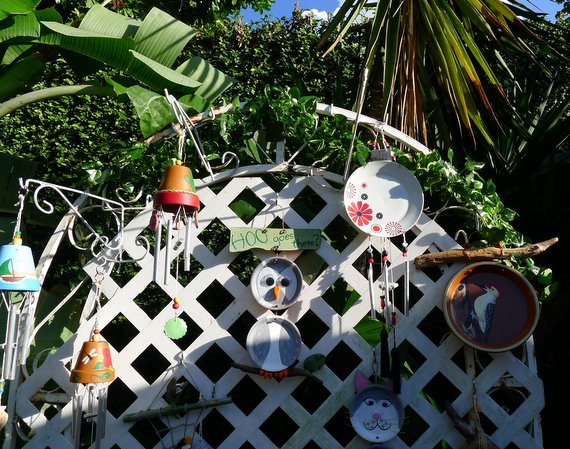 Some repurposed objects…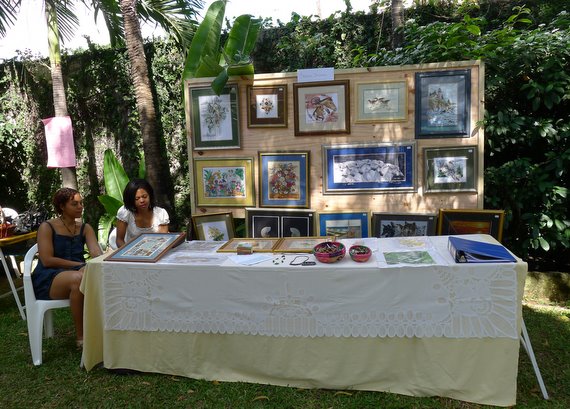 These were so good that all day Saturday I thought they were paintings, but they are actually cross stitched!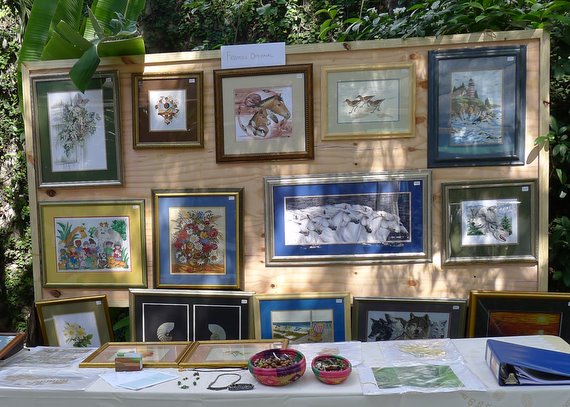 "xstitch by Jackie", Jacqueline Harker jmstch@yahoo.com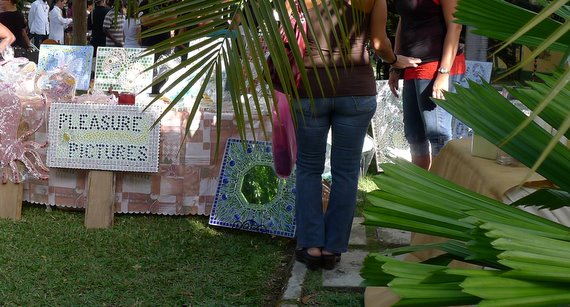 One of the mosaic vendors… some really cool stuff here!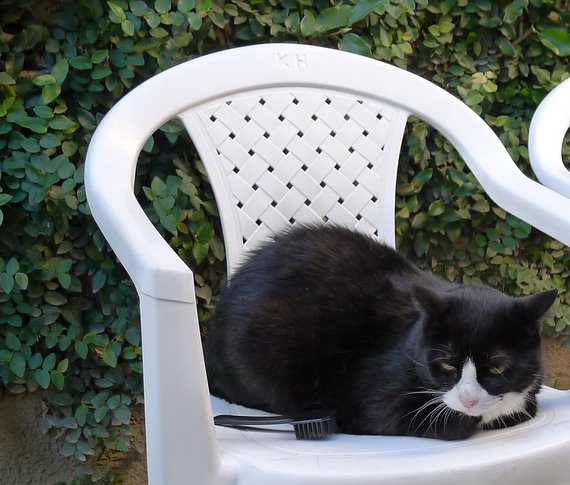 The Jamaica Society for the Prevention of Cruelty to Animals (JSPCA) was there too with some adorable puppies and a massive cat that did not want to be disturbed!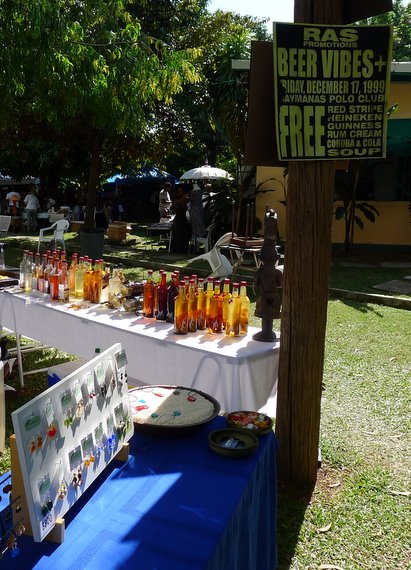 YardEdge was right next to some vendors of palm wine from Togo – a great spot as this was some yummy stuff! Palm wine is fermented from palm trees and combined with a variety of different things to flavour it- sugar cane, ginger, lime, coconut, banana, "roots", etc.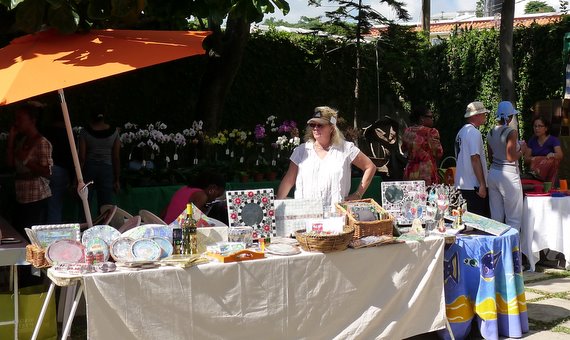 The sun was shining but it wasn't too bad really…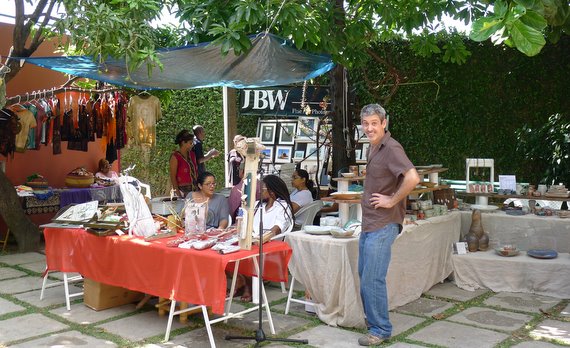 Ceramics, photography, clothing…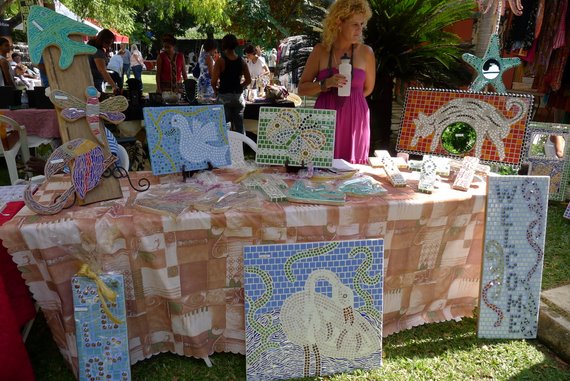 More mosaics from this vendor from South Africa…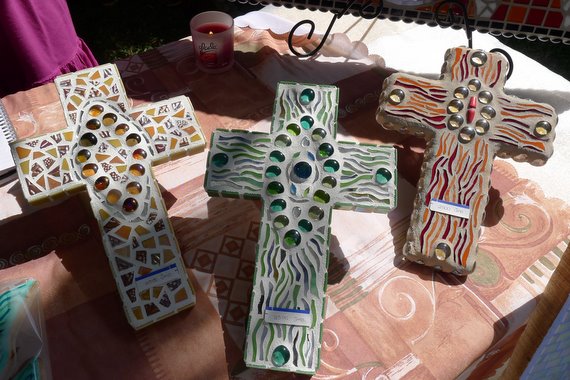 Loved these crosses…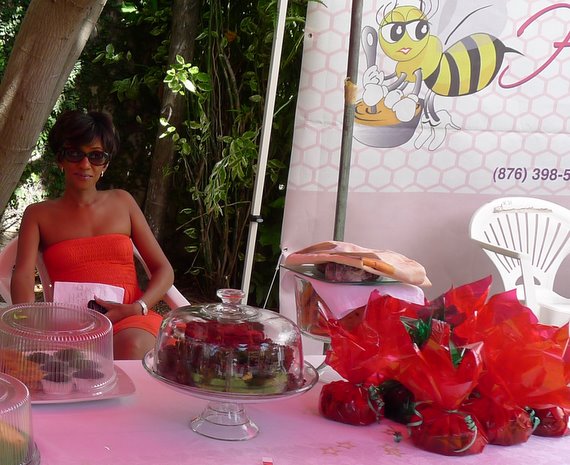 This place had the best brownies ever!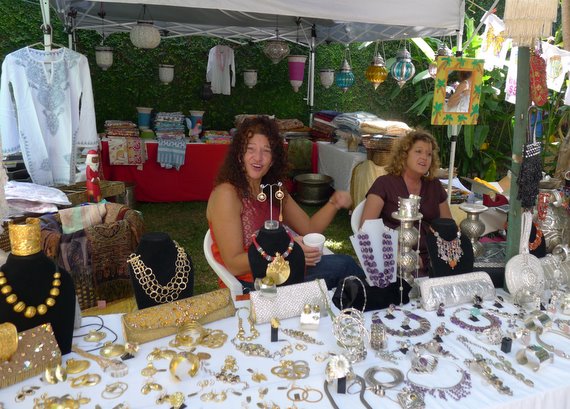 Stephanie Stevens and Nicola de Lisser from Amuse had a wide assortment of jewelry and other exquisite items…
Email stephaniestevens4004@yahoo.com.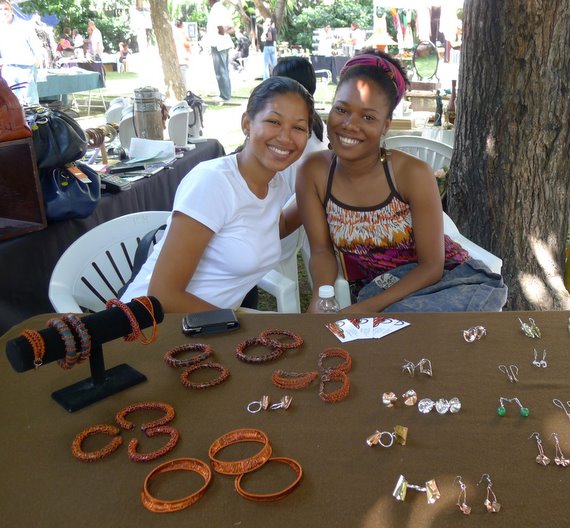 Kemoy, a local goldsmith and jewelry designer displaying some beautiful and  unique earrings and bracelets. Email kemoydesigns@hotmail.com.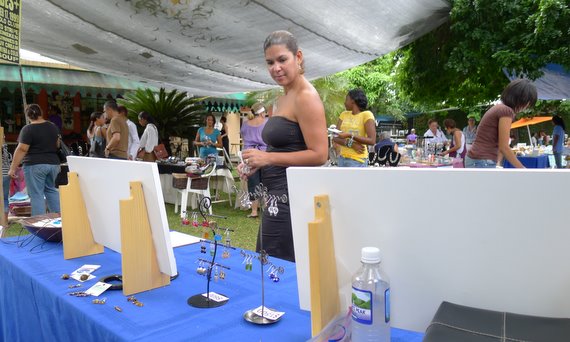 YardEdge setting up…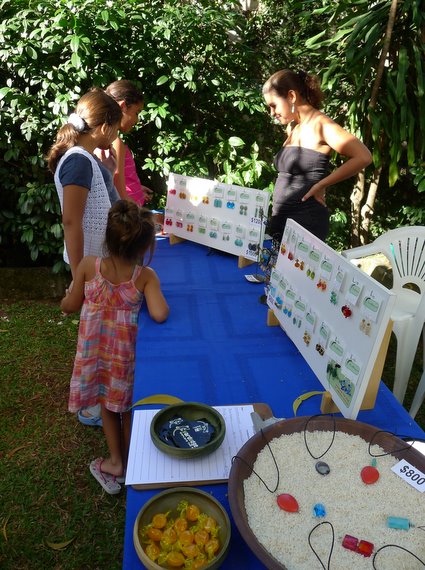 The kids loved the bracelets…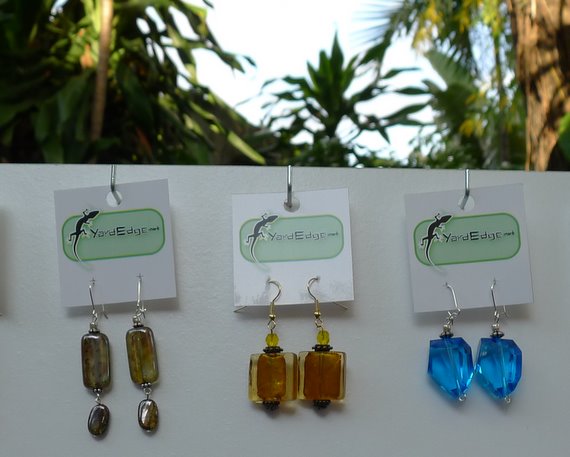 Some earrings from the YardEdge 2010 Line…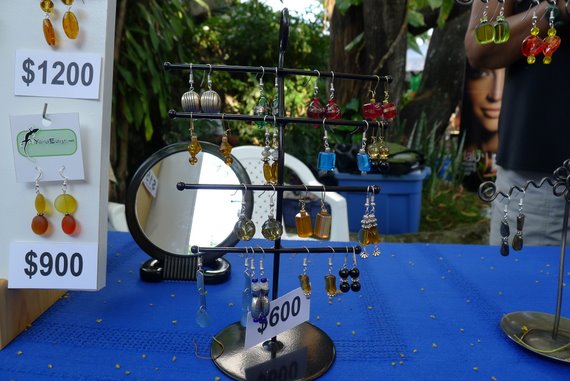 More from YardEdge… reasonable prices too 🙂
The rice bowl display seemed to fascinate everyone… rice- not just for eating anymore!