Experimental Art Installation Opened At Philip Sherlock Centre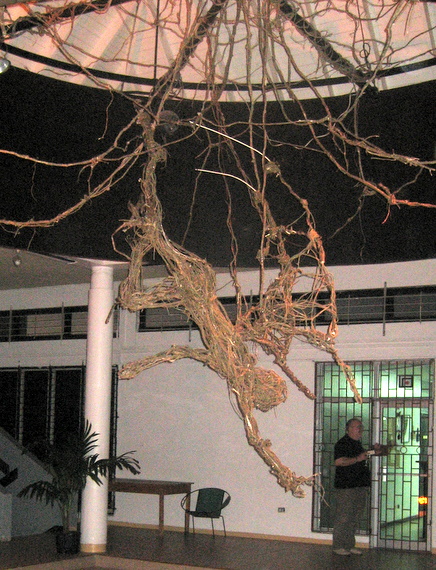 Fall From Grace
Robert "Toby" Grant's "experimental" art installation opened yesterday at the Philip Sherlock Centre, UWI.
Robert Grant, a sculptor, is a graduate of the Edna Manley College for the Visual and Performing Arts. The exhibition was opened by Petrona Morrison of the Edna Manley College and is part of the Philip Sherlock International Arts Festival 2009 which runs until March 8.

According to the artist, the work entitled "Fall From Grace"  is an evolving living creation made of vines which will grow and change over time.  So he encourages viewers to visit it more than once to see how it changes.  The exhibition is on until March 8.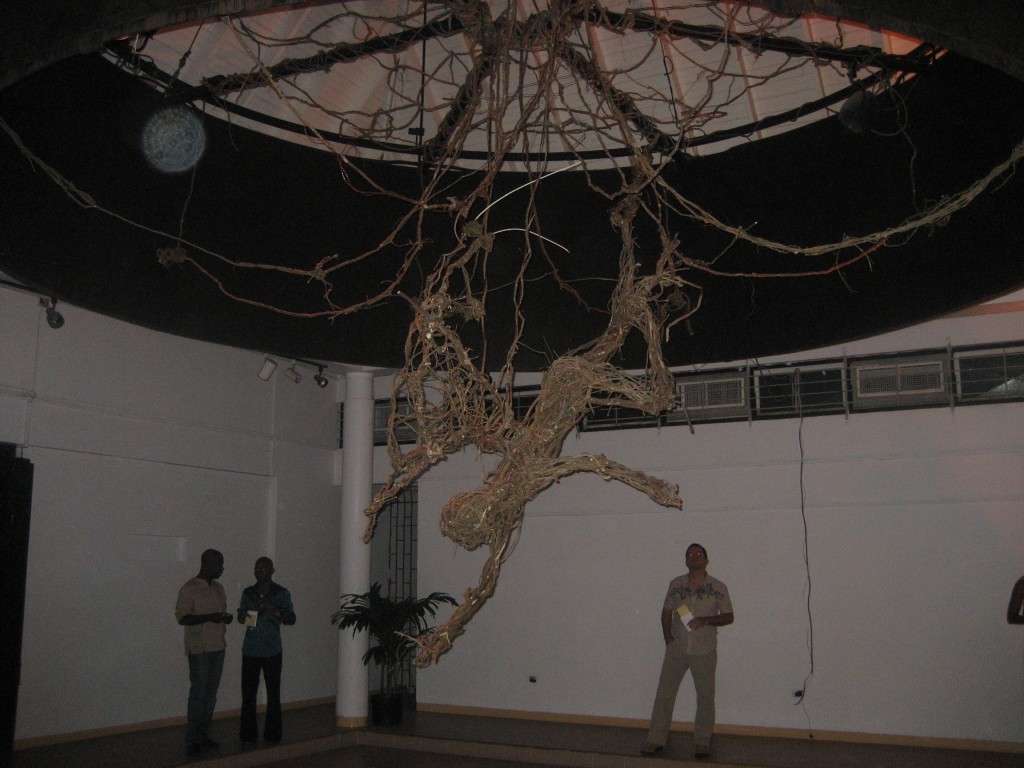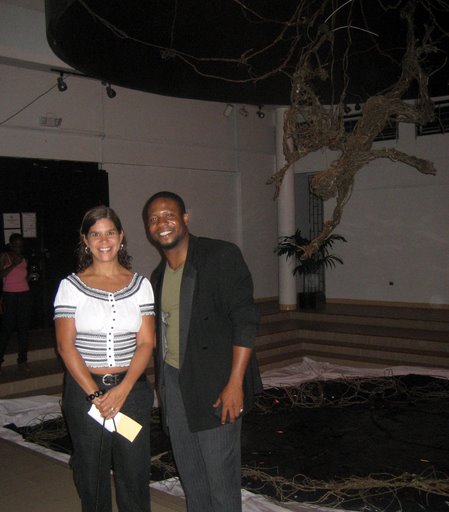 Robert Grant and Karin Wilson Edmonds
The program for the rest of the festival includes a Drama Workshop on February 27, The Art of Steel- UWI Panoridim Steel Orchestra on March 1, and the Jamaica Dance Umbrella from March 6 to 8.
For more on the Jamaica Dance Umbrella Showcase
To see more works by Robert Toby Grant