Another Cool T-Shirt From YardEdge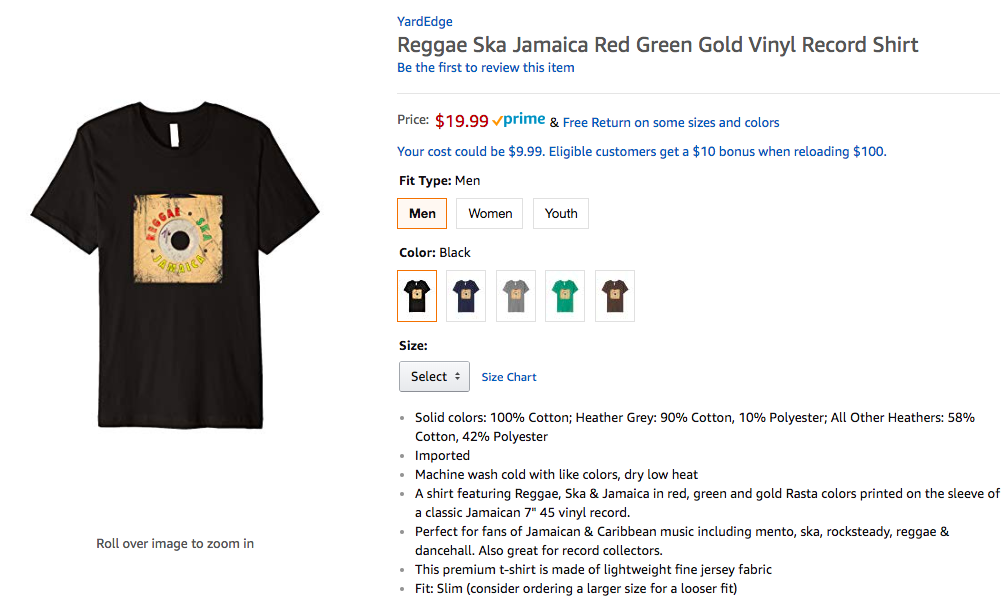 Here's another cool t-shirt from YardEdge!
This shirt features Reggae, Ska and Jamaica in red, green and gold Rasta colors printed on the sleeve of a classic Jamaican 7″ 45 vinyl record.
This one's perfect for fans of Jamaican and Caribbean music including mento, ska, rocksteady, reggae and dancehall.
Also great for record collectors.
This is premium t-shirt is made of lightweight fine jersey fabric. It's a slim fit so consider ordering a larger size for a looser fit.
Get yours here: https://www.amazon.com/Reggae-Jamaica