Ashe's 2010 Season Opens Tomorrow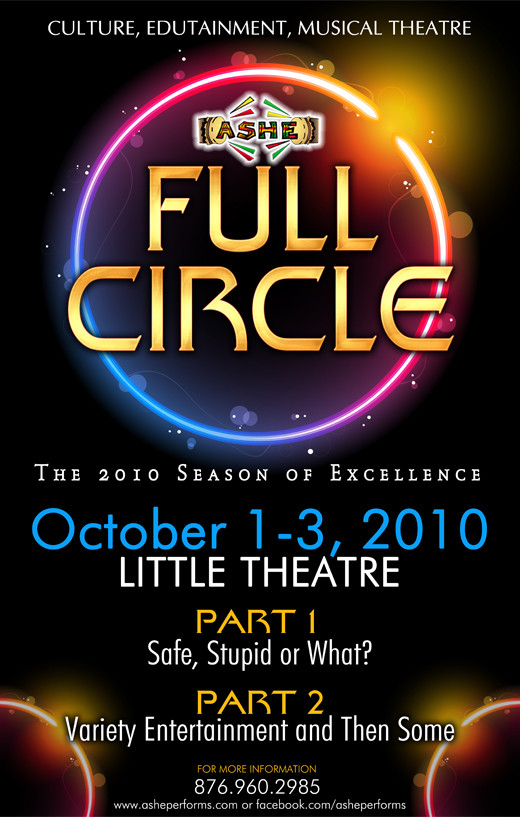 Ashe's 2010 Season of Excellence opens this weekend.
Always entertaining, the Ashe Performing Arts Company is an internationally acclaimed performing arts company committed to "Edutainment"  – educating while entertaining, as well as community transformation, youth empowerment and social development.
Tonight's (Oct. 1) show has been cancelled due to the inclement weather. However, the shows on Saturday (Oct 2) and Sunday (Oct. 3) will go on as scheduled. Persons holding tickets for tonight's show can attend either Saturday or Sunday's show.
Call 960-2985 for more information or see their facebook page
For more on Ashe see Jamaica Gleaner article here.