To Be A Dog For A Day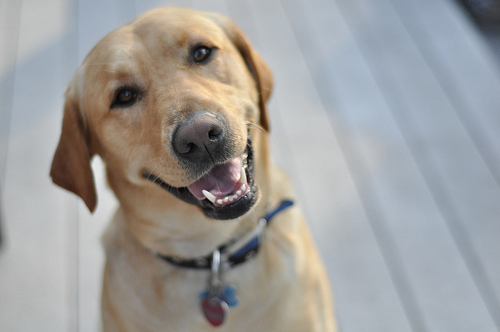 Photo contribed by www.christopherspenn.com

Dog For A Day!
Yipee! I'm a dog for the day!
Other dogs please come out and play.
We'll play ball and tug-o-war,
We can't play with my shoe because it tore.
After all this excitement we'll have a drink,
Fron the highest point in the house, the kitchen sink!
Straight back outside here we go!
The sun is setting, a sunset show!
Next we eat kibble from a plastic dish,
The ingredients are chicken, rice and fish!
At nine o' clock please say goodnight,
It was great being a dog with this wonderful sight!
By Sydney Wilson
Age 9.