Andy Jefferson at Clifton Mount Coffee Estate, Blue Mountains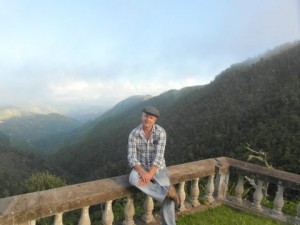 Here's a photo from the edge! submitted by Jamaican artist, Andy Jefferson taken at Clifton Mount coffee estate high up in the Blue Mountains. 
Thanks Andy!
For more about Clifton Mount coffee – see YardEdge talks to Cafe Blues's Jason Sharp
SEND US YOUR PHOTOS FROM THE EDGE!