YardEdge talks to Marilyn Delevante About Her Work On The Jewish Community in Jamaica
18th century print of Port Royal
Jamaican author and researcher, Marilyn Delevante, is the author of two books, The Island of One People: An Account of the History of the Jews in Jamaica (with Anthony Alberga) and most recently The Knell of Parting Day, also dealing with the Jamaican Jewish community.
She will be doing a book signing at the Grosvenor Galleries Christmas Fair to be held at the Grosvenor Galleries, 1 Grosvenor Terrace, this weekend, December 6 and 7.   She will be there both days.  YardEdge talks to Marilyn about her work.
YardEdge: Why are you a writer?
Marilyn: I enjoy writing and I think it is important to document history and other events occurring contemporaneously.
YardEdge: When did you first realize that you wanted to become one?
Marilyn: I was always able to write, although at school it was not really evident to me. After I retired I began to write seriously.
YardEdge: How would you describe your work?
Marilyn: I like doing research…my work is usually historical in scope although I also like to comment on current events.
YardEdge: What inspires you?
Marilyn: Other authors such as Elie Weisel, Vicram Seth , Chaim Potok & V. S. Naipaul inspire me, as well as lesser known writers such as Leonard Wolff, ( husband of Virginia Wolff).
YardEdge: Tell us about your recent work?
Marilyn: My latest book to be published is about the people buried in the oldest cemetery in Jamaica. The oldest grave is from 1672. These people lived in Port Royal. Very little is known about them except what is inscribed on their tombstones in Hebrew, Portuguese & Spanish. In my book all the inscriptions have been translated for the first time.
Joan Davidson, Marilyn Delevante and community members working at Hunts Bay Cemetery
YardEdge: How did you get interested in writing about the Jewish community in Jamaica?
Marilyn: I felt it would be important to document the history of this small but very old community. I liked to collect documents and articles about the community.
YardEdge: How would people who know you describe you?
Marilyn: Some people think that I am too out-spoken. Some say I am straightforward, and some say I am too self-orientated.
YardEdge: If you could be doing anything you wanted, what would that be?
Marilyn: WRITING some more and exploring some countries, possibly South America.
YardEdge: Last book you read?
Marilyn:  DISPLACED PERSONS by Joseph Berger (a journalist with the New York Times. He writes about his family who were refugees in America, settling into their new life.)
YardEdge: Any regrets?
Marilyn: Many. Time wasted. Wrong choices.
YardEdge: Final thoughts?
Marilyn: I would very much like my country to start the process of improving the status of the very poorest and disenfranchised. I think this would have the effect of reducing crime.

Port Royal fishing village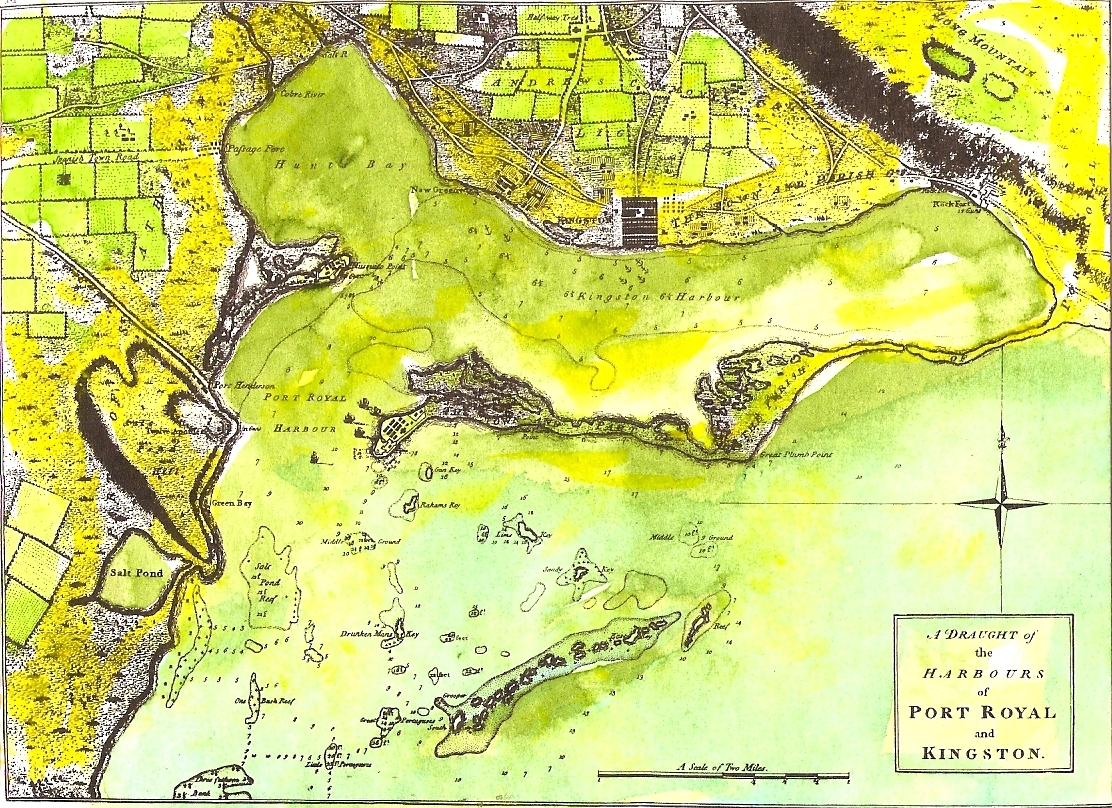 17th century map of Port Royal and Kingston harbour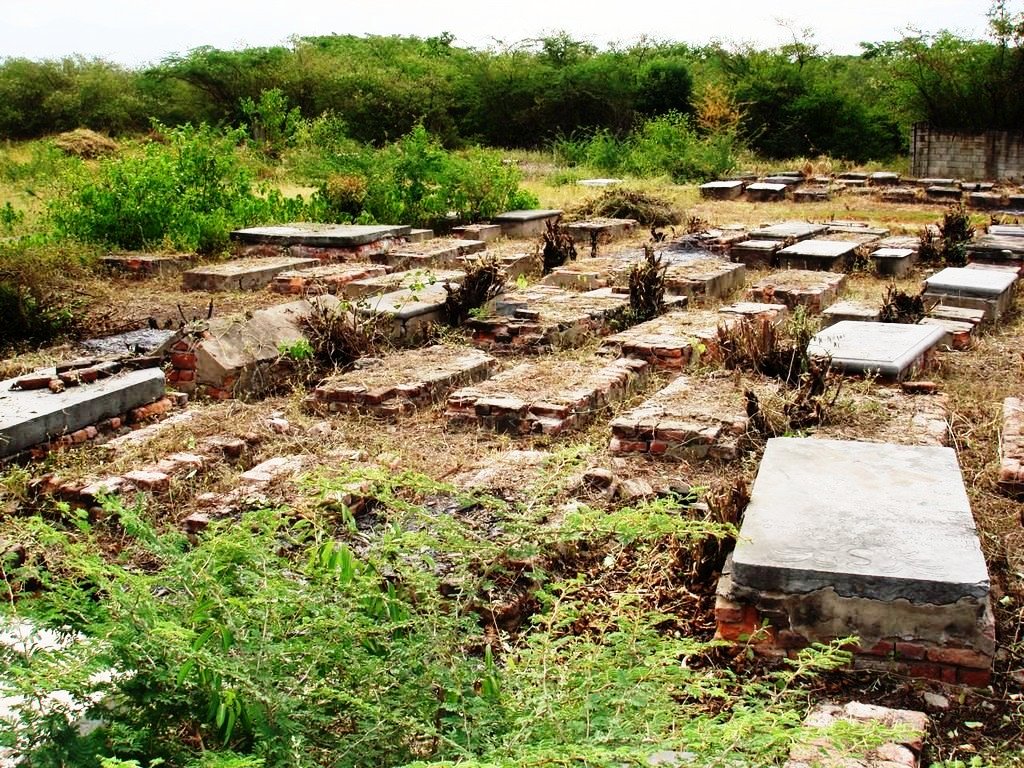 Partially cleared cemetery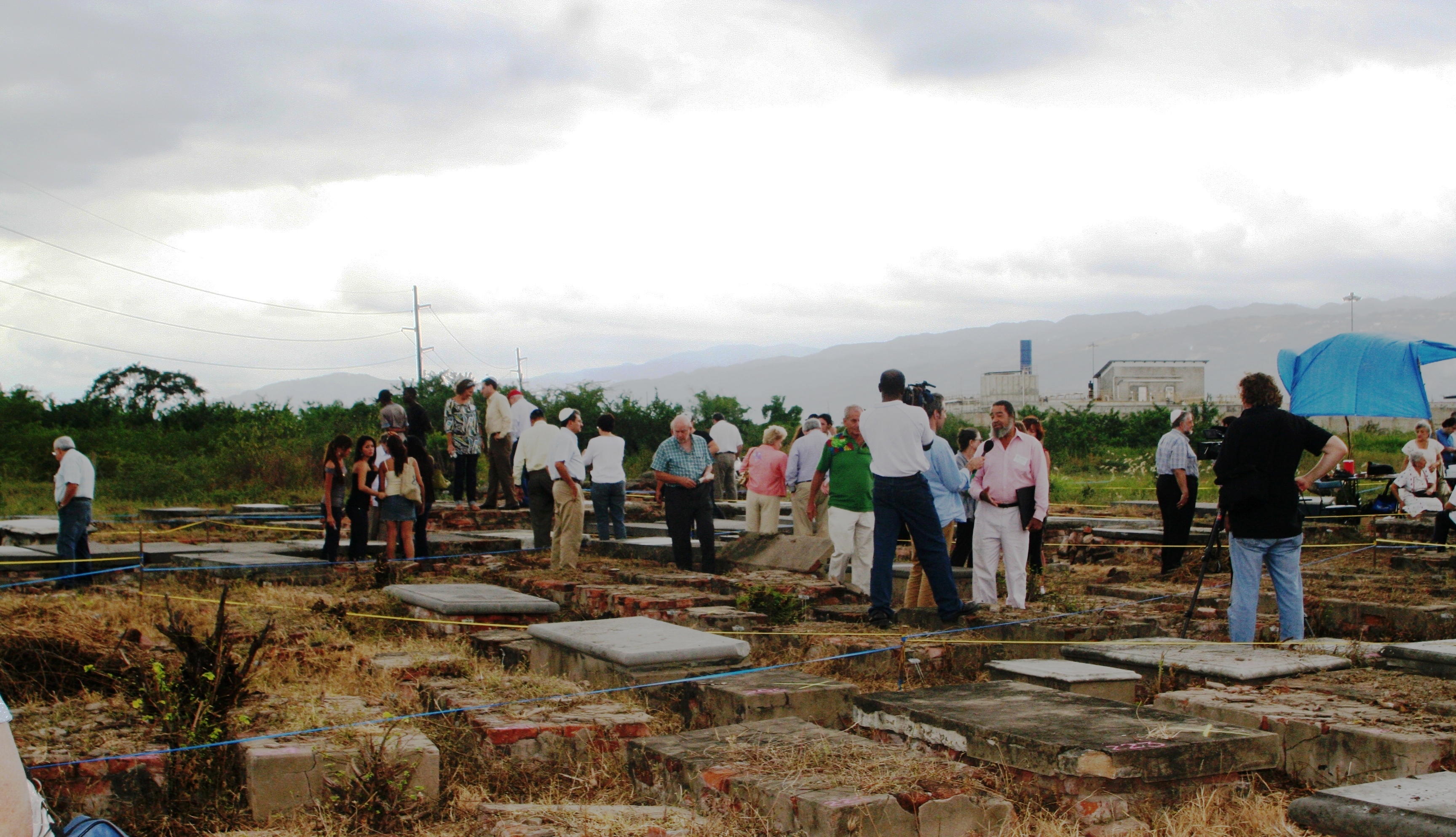 Group visit to cemetery January 2008