Wing Lung MMA Jamaica Seminar March 21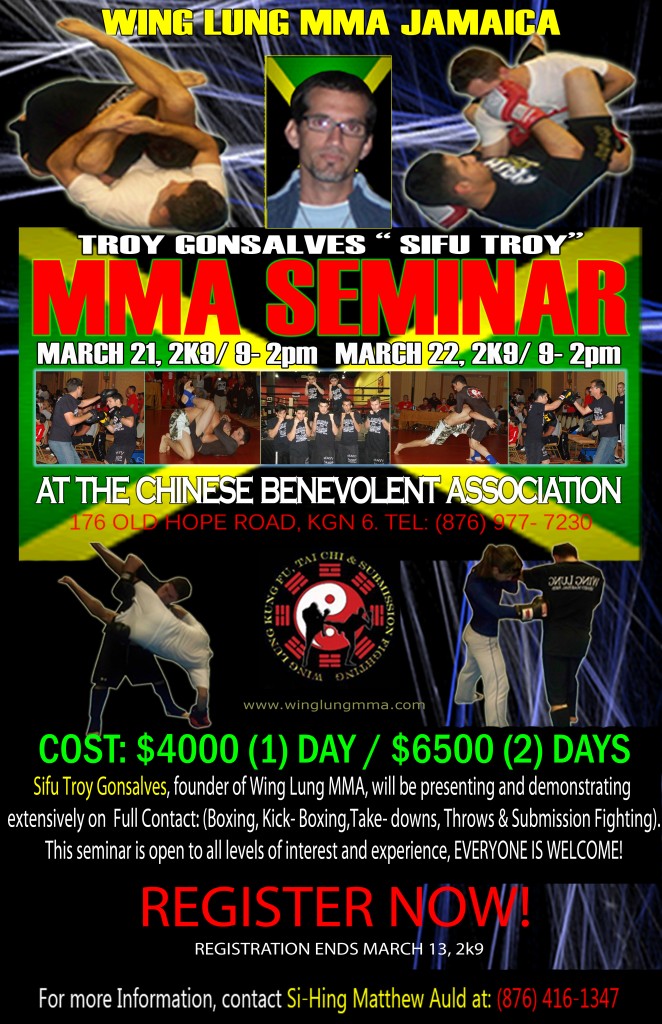 Wing Lung Kung Fu, Tai Chi & Submission Fighting is the only traditional kung fu school in Jamaica. Mixed Martial Arts (MMA), a form of Full Contact Fighting, has been a steady part of the Wing Lung training curriculum for the past ten years.
The success of this training is reflected by the numerous students who hold titles from the 2002 ISKA (International Sport Karate Association) Kickboxing Championship, and the 2006-2008 Nick Scrima International Martial Arts Championships, just to name a few.
Wing Lung now proudly presents an intensive two-day seminar in which Wing Lung Jamaica's founder, Sifu Troy Gonsalves, will teach the techniques of successful MMA fighters.
Register early to take advantage of this great opportunity!