Cool New Co-Working Space in Kingston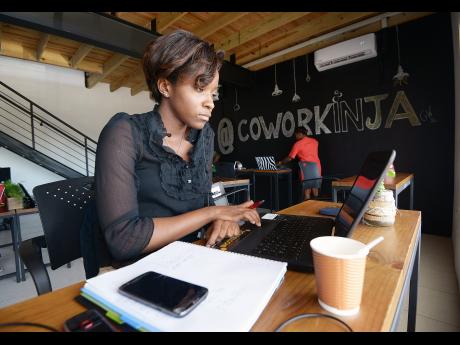 A new co working space in Kingston
Located at the corner of Lady Musgrave and Trafalgar roads, near the business district of New Kingston, The Hub is Jamaica's premier co-working and business-support centre providing consultants, freelancers, and start-up entrepreneurs with a modern, professional space to work and collaborate.
A flexible work location is often more important than an impressive, personalised office. That is why more workers and small companies are turning to co-working spaces, where individuals or small teams rent desks or offices in a shared workplace.
The Hub provides meeting rooms, 'hot desks' and offices at affordable hourly, daily, and monthly rates.
There is also wireless printing, unlimited Internet, and free premium coffee available.
According to Joelle Smith, The Hub's co-founder and managing director, many modern-day workers no longer wish to spend eight hours per day in tiny office cubicles. Working from home can be isolating and coffee shops can be distracting. That's where The Hub comes in.
Read more: jamaica-gleaner.com/hub-coworking-space-rise
The Hub website has info on services and prices: www.hubcoworking.net