Jamaica – A Grim Place to be Gay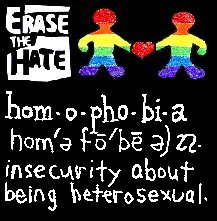 When are we Jamaicans going to stand up and say enough is enough and demand an end to the rampant homophobia staining our country?

We need to stop allowing our leaders to encourage such discrimination- JLP MP Mr. Ernest Smith suggested that homosexual acts be punished by life imprisonment and our Prime Minister Mr. Bruce Golding told the host of BBC's Hard Talk that he would tolerate "no gays in my cabinet". Come on Jamaica… it's time to come out of the dark ages.
Read the full story here in the Independent.