What's Up at The Wanderer? YardEdge talks to Colette Garrick.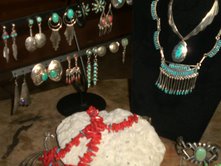 YardEdge: What is The Wanderer?
Colette: The Wanderer is a small bazaar-like shop that is constantly evolving. In 1982 The Wanderer was a Mexican Craft shop, now it carries an extensive collection of vintage Native American silver jewellery and vintage/retro handbags, Carpe Diem t-shirts, Feng Shui enhancers and a variety of ethnic Art, Craft, and Jewellery.
The Wanderer is my fourth child hence you see the shop you see me, sometimes disorganized but always interesting. A place to rummage through and experience the vibrations of our fellow "Third World" brothers and sisters. (The shop not me)
YardEdge: Describe your vision for The Wanderer? What are you trying to create?
Colette: My vision for the Wanderer has always been to inspire creative, artistic expression.
YardEdge: Why did you decide to open it?
Colette: In 1982 the plan was to build a bridge to connect us to our lost heritage. My research revealed that Ghana and Mexico had the largest diversity of art and craft. Getting to Mexico was more affordable than getting to Ghana hence I started off with a Mexican craft shop. I eventually made my way to Morocco, Kenya, Haiti, Surinam, Brazil, Peru and India, with each trip the shop blossomed.
The trip to India was not about The Wanderer, I went to Kerala for two months to study Ayurveda, but I did pick up some antique silver jewellery and silk shawls in Cochin. They were just too beautiful to resist.
YardEdge: Tell us about your experiences? What have you enjoyed, not enjoyed?
Colette: Apart from the joy of shopping for and collecting beautiful things, I have also collected beautiful friends. In the 26 years I've operated my little shop I've met some of the most amazing people, people who share my sometimes offbeat taste and their ongoing friendship has been a great joy to me.
On the downside people who have taken things without paying for them have hurt. These people are far and few between but the betrayal of trust is more painful than the monetary loss. I figure I should not have to watch you, watch yu self!
YardEdge: Tell us a little about yourself?
Colette: I'm a mom, a grand mom, a daughter, a friend, constantly evolving, always thinking outside the box, I refuse to be boxed in by anybody!
YardEdge: How would people who know you describe you?
Colette: Crazy!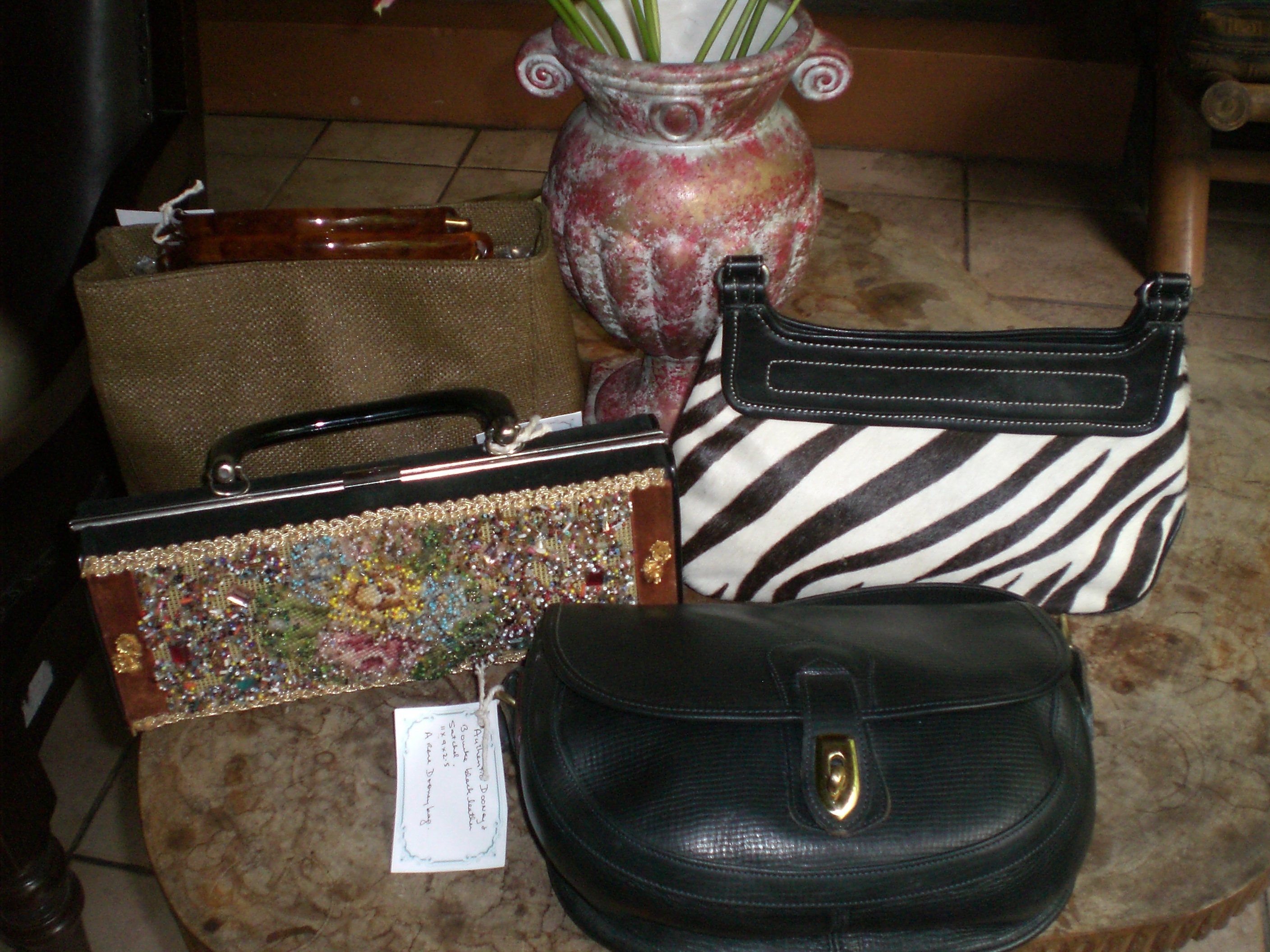 YardEdge: What makes you happy? Sad?
Colette: Dancing, being on the beach, sipping hot coffee by my window with the Sunday papers, my grandson and of course my mother and my children.
The death of people I love or my dogs. The war in Iraq.
YardEdge: Favorite movie? And why?
Colette: Wuthering Heights. It is romantic, passionate with a touch of the supernatural.
YardEdge: Favorite book? And why?
Colette: I'm a voracious reader so favorites change. Right now I'm into Osho. I'll read anything by him but my favorite is "The Mustard Seed", the Gnostic teachings of Jesus the Mystic.
Osho explains life and living in a manner that resonates with me. He is compassionate, humorous and irreverent.
YardEdge: Tell us a bit about your travels? Favorite places?
Colette: I visited Rio de Janiero in Brazil for the first time in 1985; military rule had just ended, and I was blown away! I returned three times that year and have been to various parts of that country over 40 times, but Rio touched my soul! The beach culture, the food, the music, the art, the clothes and a certain sensuality that exudes from all of the above.
YardEdge: What kind of marketing have you done for the Wanderer? What has worked? Not worked?
Colette: I started The Wanderer on a shoestring budget so I really had to make my dime work for me. I made a distinctive business card and handed it out every chance I got. I ran regular ads in The Sunday Gleaner classified section. I did craft fairs which exposed my products to craft lovers, gave me helpful feedback and of course generated sales.
My most effective marketing strategy however was giving value for money which earned me 'word of mouth' customers. I found this effective because some of your customers know each other (which creates a friendly atmosphere) and in a small society like ours word can really get around.
YardEdge: What have been your biggest challenges?
Colette: One of my biggest challenges was convincing some of my neighbors that my shop would not have a negative impact on their investment or lifestyle.
YardEdge: Biggest rewards?
Colette: Lifelong friends and independence.
YardEdge: What are the most popular items?
Colette: The jewellery has always carried the swing even the ones I made.
YardEdge: Do you have events?
Colette: Rarely. I have sales after Christmas but I'm toying with the idea of "Sangria Friday."
YardEdge: What are the best days/time to visit?
Colette: Monday -Saturday 11.00am – 6.00pm it is a one woman show so I do ask when possible call, just in case. 92-66071
YardEdge: Any advice for others thinking of opening a similar spot?
Colette: Research, research, research and work your butt off! At the end of the day you will reap.
YardEdge: Regrets?
Colette: None, what's done is done!
YardEdge: Tell us a secret?
Colette: I'm in Love with Love!
YardEdge: Final thoughts?
Colette: Each one of us is responsible for Jamaica. Let Peace and Love Reign!
Contact Information:
Colette Garrick
3 Queensway, Kingston 10
wanderer46@hotmail.com
92-66071