Talking to Jamaican artist, Kesi Gardner Part 2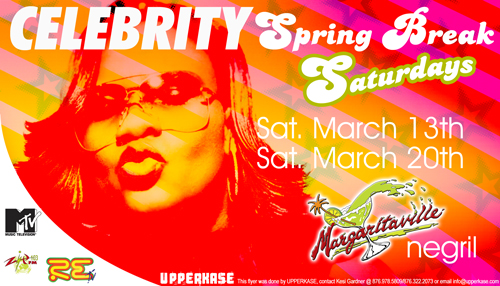 Part 2
YardEdge: Has your style changed at all through the years?
Kesi: My style has changed and will always change depending on what is required for the job. I am not one of those artists that subjects himself to a boxed in idea or way of creation.
YardEdge: How would people who know you describe you?
Kesi: Intelligent, beautiful, sensitive, kind, resourceful, loyal, sexy, eccentric, intuitive, witty, nurturing as my art and my daughter are the most important things in my life. So everyone and everything else comes after that.
YardEdge: What makes you want to get up out of bed in the morning?
Kesi: Sometimes I don't want to get out of the bed. But I have to. My daughter makes sure of that.
YardEdge: If you could be doing anything you wanted, what would that be?
Kesi: Designing t-shirts and being able to travel all over the world.
YardEdge: Last book you read?
Kesi: The Alchemist by Paulo Cuelho
YardEdge: What's your favorite film?
Kesi: That's a hard one. I have so many. I love films that are shot at interesting angles and not typical. I love stories and films about real people but I also like movies that take you to another time and place or even dimension. But the film that stands out the most in my mind now, is American Beauty. It epitomizes my perspective on life. And it also has a sentimental value to me as I took my father to see it for the first time while we were both having a hard time. It was a bonding experience for the both of us as well.
YardEdge: Favorite song lyric?
Kesi: "I've got soul but I am not a soldier" The Killers
YardEdge: What make you happy?
Kesi: Money makes me happy. Love makes me happy. Sex makes me happy. Good music and a glass of wine make me happy.
YardEdge: What makes you sad?
Kesi: Betrayal, dishonesty, liars. Hypocrites. All the ugliness in this world.
YardEdge: What's your favorite food?
Kesi: I love all kinds of food. But my favorite would have to be sushi, but I lived in Rome for a couple of months and sushi isn't really a big hit in Rome, so Italian food seeped its way into my heart.
YardEdge: What really irritates you?
Kesi: The same that saddens me. People who are fass.LOL
YardEdge: Anything else you want to add?
Kesi: I offer starter packages for small businesses that want a start. From logo to business cards. I am working on an art show.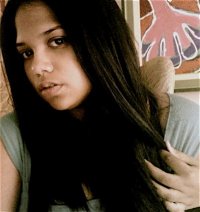 www.sprawltees.com
www.sprawltees.blogspot.com